American Airlines Center
American Airlines Center management aimed to offer an improved lighting experience for fans as they head in and out of the arena. Cree Lighting IG Series lighting, the chandelier of parking structures, delivered.
Dallas, TX
Outdoor Lighting
Download Case Study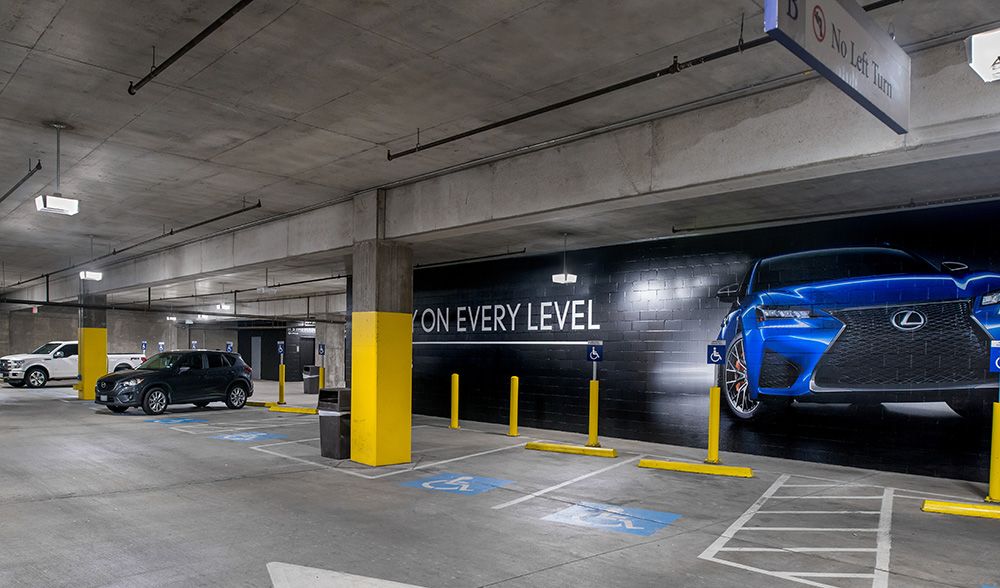 Opportunity
Solution
Benefit
When Leroy Juel, the American Airlines Center's master electrician, was offered the opportunity to remedy what he called "a maintenance nightmare of high-pressure sodium light fixtures," he jumped at the chance.
Juel was given the go-ahead to upgrade the lighting in two garages – one across the street from the center and one beneath it – and a loading dock area, and he went shopping for the best available lighting solution at the right price.
The American Airlines Center, located in the Victory Park neighborhood, near downtown Dallas, has been setting the precedent for sporting and live entertainment events since opening in 2001.
Designed by famed architect David M. Schwarz and Dallas-based HKS, Inc., the arena features a façade of brick, granite and limestone, encouraging the warm feeling of returning home.
With the visitor's experience in mind, Juel was looking for parking structure lighting solution that would accentuate that sensation with inviting, more consistent light, while enhancing security. His further objective was to reduce energy consumption and cost while remedying his maintenance nightmare.
The current system included 150-watt high-pressure sodium and 175-watt metal halide fixtures. In addition to the unpredictable maintenance cycle, the overall appearance of the aged fixtures left something to be desired. Color shifting within the fixtures was very apparent and on full display for all visitors to see. Not to mention, illumination levels were insufficient in areas as old technology approached the end of life causing a heightened safety concern.
Juel investigated several options – all of which were LED, as this technology is clearly the way to go. He consulted with Dameon Harrison of the Facilities Solutions Group. Harrison advised that for performance and savings, Cree was the right choice.
Juel soon concurred. "Cree came on board," he says, "and they impressed me the most."
Looking for something else?