4 Sons Food Stores, Inc.
Multiple Cree® LED lighting upgrades lead to significant energy savings and surprising benefits for this chain of petroleum stores
Phoenix, AZ
Download Case Study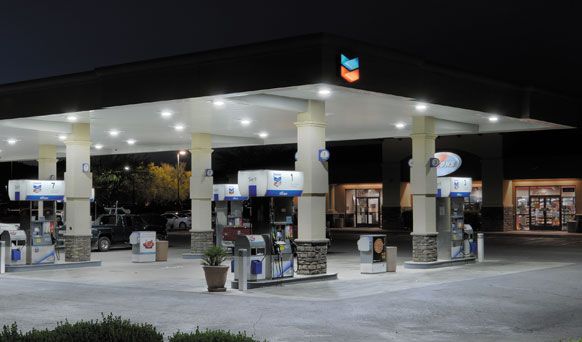 Opportunity
Solution
Benefit
With twenty-one food and petroleum stores in the local Phoenix, Arizona area, Eric Seitz, Owner of 4 Sons Food Stores, Inc., was paying for a lot of lighting maintenance.
"I was growing tired of the maintenance and expense involved with our lights and I wanted to lower the power bills at all of our locations," said Seitz.
That's when Seitz contacted Treve Gibson, Owner of DemandDrop about upgrading his existing lighting to a more efficient lighting solution that wouldn't alter his current lighting plan. Enter Cree.
"We worked together to create a phenomenal cost-saving solution using Cree® LED lights," said Gibson.
Looking for something else?