Appalachian State University
Appalachian State University is setting an example in energy efficiency, and being a good steward of student fees, with a move to an all-LED lighting solution from Cree in its Plemmons Student Union.
Boone, NC
Indoor Lighting
Download Case Study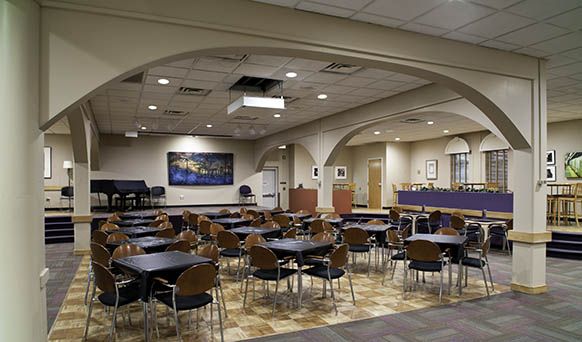 Opportunity
Solution
Benefit
"ASU is absolutely committed to being a model of sustainability to the state by reducing our dependency on fossil fuel energy," says Dave Robertson, Director of Student Programs and the Plemmons Student Union at Appalachian State University in the mountain town of Boone, North Carolina.
"We installed the first LEDs on campus here in the student union, and helping set that standard was a big motivation for what we're doing — along with saving money."
The process of moving to more energy-efficient lighting in the student union began in 2005, but Robertson wasn't then yet sold on LED technology. Over time though, he was won over — a matter of becoming convinced that the color temperatures were right and the price was competitive.
He's now fully convinced, and the student union is being transitioned in Increments to all LED lighting. 
In the course of this process, Robertson came to see that Cree offered the superior product — but not without first experiencing an inferior one.
Looking for something else?