Bashas'
Bashas' was considering fluorescent T8 and CFL systems for the remodel of one of their Tempe grocery stores. But the lure of 47 percent energy savings and significant maintenance savings made a Cree® LED lighting system very appetizing.
Tempe, AZ
Download Case Study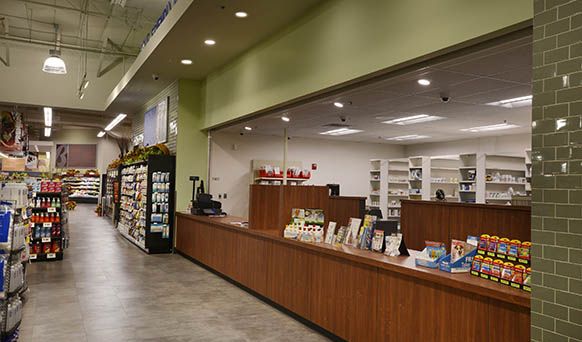 Opportunity
Solution
Benefit
Welcome to Bashas' — a family owned and operated grocery chain based in Arizona and known for its exceptional service, quality foods and community commitment. Born out of the perseverance and determination of Lebanese immigrants searching for the American dream, Bashas' has grown over the past 80 years to more than 130 grocery stores serving diverse communities in Arizona, California and New Mexico.
As part of their commitment to being the best grocery chain in Arizona, Bashas' extended their search for excellence to the fixtures lighting their aisles. As they were planning to remodel one of their Tempe stores, Bashas' originally specified fluorescent T8s for general illumination and CFL downlights for the specialty areas. That is, until Sam Kramer at Wild West Lighting introduced them to the benefits of LED lighting and educated them on the options available.
When it came time to select an LED lighting solution, who better to turn to than Cree — another company paving the way in customer-driven innovation as they revolutionize the lighting industry by making high-quality, sustainable LED lighting affordable and available to all.
Looking for something else?