City of Anchorage
The City of Anchorage goes green and replaces high-pressure sodium fixtures with Cree® LEDway® streetlights to save energy and costs.
Anchorage, AK
Outdoor Lighting
Download Case Study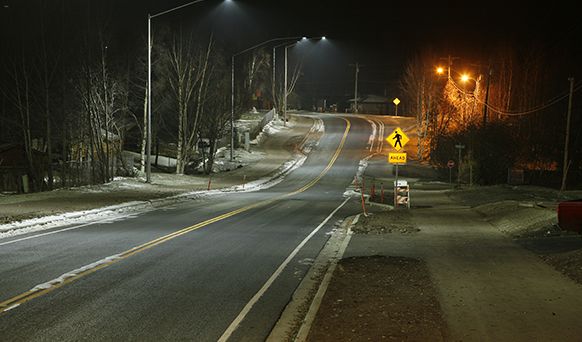 Opportunity
Solution
Benefit
The Alaskan mountains are covered in white, but the streets of Anchorage are turning green from the City's energy-saving initiative. The first city to embrace LED technology on a large scale, Anchorage will replace 16,000 streetlights – roughly one-quarter of the 150-watt high-pressure sodium (HPS) streetlights – with LEDway® luminaires. The installation will roll out in several phases starting with 4,200 streetlights at the intersection of Aero and Northern Lights Boulevard.
Looking for something else?