City of Los Angeles
The City of Los Angeles upgrades streetlights to Cree LEDway® luminaires to achieve an estimated energy and maintenance cost savings of $10M annually.
Los Angeles, CA
Outdoor Lighting
Download Case Study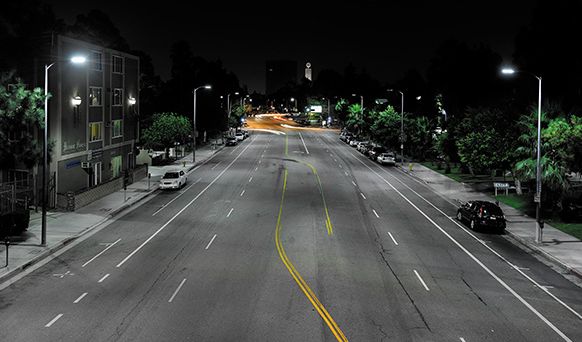 Opportunity
Solution
Benefit
The City of Los Angeles (LA) owns the second-largest streetlighting system in the nation behind New York City. An estimated total of 209,000 streetlights or 5,000 miles of lighted streets consume approximately 29 percent of the city's total operating budget.
The LA Mayor's office, LA Department of Water & Power, the Clinton Climate Initiative, and the City have collaborated on the Green Streetlight Program. The Program aims to replace existing cobrahead lights with Cree LEDway® streetlights in local neighborhoods.
The program, funded by a combination of energy rebates, the Street Lighting Assessment Fund and loans, will be repaid over seven years using savings from the upgrade. By the eighth year, the City will see an annual savings of $10 million.
"This project showcases how government can address environmental and economic challenges with creative problem-solving," said Ed Ebrahimian, General Manager of the Bureau of Street Lighting.
Looking for something else?