Culver's® Restaurants, Inc.
In an effort to improve parking lot lighting performance and save energy, this popular franchise installed Cree® LED luminaires at their newest location.
Surprise, AZ
Outdoor Lighting
Download Case Study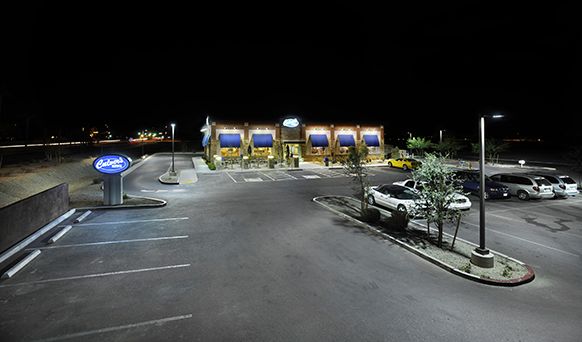 Opportunity
Solution
Benefit
Culver's® was founded in Wisconsin in 1984 and now includes more than 400 franchised restaurants in 17 states. Made famous by its butterburgers and custard, restaurant locations continue to spread throughout the country.
A new franchise owned and operated by partners Rob Bullock, Brian Farrell and Zachary Schaefer is located in Surprise, Arizona, about 45 minutes outside of Phoenix. The restaurant opened in March 2009 and is located in a newly-developed area with a residential neighborhood across the street and no streetlights near the restaurant or on the service road that leads to it.
Looking for something else?