The Food Bank of Central & Eastern North Carolina
When the Food Bank of Central & Eastern North Carolina undertook the renovation of its new Raleigh location, it wanted it to be a community project. Cree, a neighbor, stepped up with an "awesome" lighting solution.
Raleigh, NC
Indoor Lighting
Download Case Study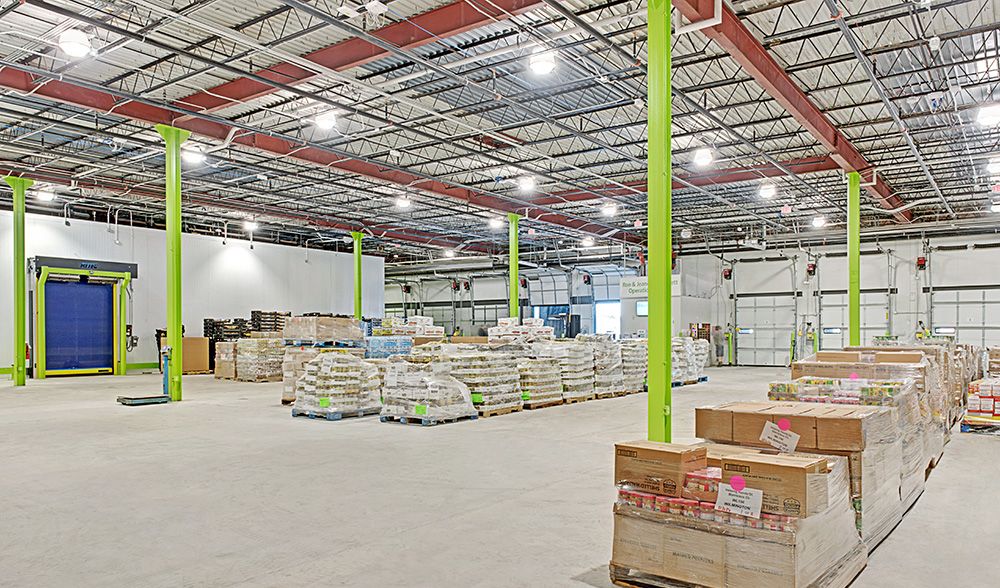 Opportunity
Solution
Benefit
For more than 30 years, the Food Bank of Central & Eastern North Carolina has been a godsend to many thousands of people at risk of hunger throughout 34 counties. A nonprofit organization, in fiscal year 2015-16 the Food Bank distributed more than 64 million pounds of food and non-food essentials through its partner agencies.
It's always been about partnership for the Food Bank. So when it came time to expand operations in its hub city of Raleigh, leadership was keen on making it a community effort.
The Food Bank had outgrown its headquarters facility in Raleigh – staff members had been relocated and warehouse space was insufficient – and a search had been underway for a while for a new location.
About two and a half years ago, the right space was found – an 11.5-acre lot with a 108,000-square-foot building on Capital Boulevard, on Raleigh's north side – and a major renovation project was launched.
"That's when we began to engage multiple parties in the community," recalls Charlie Hale, the Food Bank's Vice President of IT and Operations. "The surrounding community invests considerably in the Food Bank, so we wanted this to be a community-focused renovation."
Among those the Food Bank reached out to was Durham-based Cree, less than 20 miles down the road.
"Cree stepped up to the plate and did a fabulous job of lighting this facility," Hale says. "It's just awesome."
Looking for something else?