Innovative Cold Storage Enterprises
Innovative Cold Storage Enterprises' new warehouse uses Cree LED lighting as part of their objective to achieve futuristic conservation throughout the massive structure.
San Diego, CA
Indoor Lighting
Download Case Study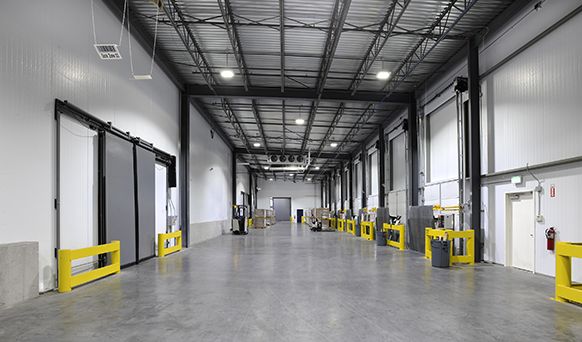 Opportunity
Solution
Benefit
Innovative Cold Storage Enterprises, Inc. (ICE) opened its second warehouse, ICE II, in March 2009. That same month, the Department of Energy adopted mandatory energy conservation standards, effective January 2012. The standards in the Energy Conservation Program for Commercial and Industrial Equipment forecasts significant energy savings for cold storage facilities. The ICE II warehouse achieves conservation using a forward-thinking design.
Looking for something else?