LED Source
In building their new facility entirely to their specifications, LED Source — an international company that lives and breathes LED lighting — chose Cree® CR24™ and CR22™ LED troffers as the primary lighting source.
Wellington, FL
Indoor Lighting
Download Case Study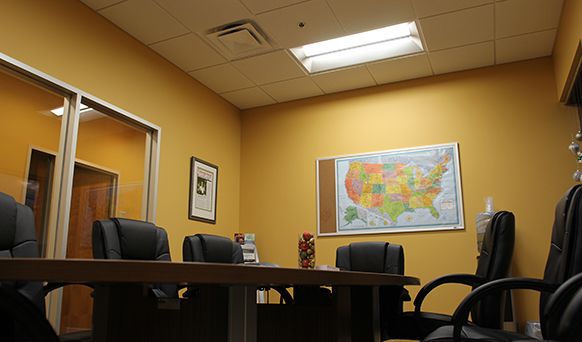 Opportunity
Solution
Benefit
Founded in 2005, LED Source has quickly become the leading North American LED lighting solutions provider specializing in full-scale evaluations and retrofits. In fact, their ability to capitalize on the exciting potential in the LED marketplace has earned them a spot on the 2011 and 2012 Inc. 500/5000 list of the fastest-growing private companies in America.
In addition to being North America's first and only franchisor of LED lighting, LED Source supplies LED products to a variety of spaces and specializes in design, support, development, project management and financing through its Retrofit, Architectural and Entertainment divisions. Applications include commercial office spaces, schools, churches, theaters, art galleries, restaurants and nightclubs, special events, residential and landscape lighting, and much more. 
LED Source started in a modest 1,200-square-foot space, but over the years business has done so well that they have now consolidated four separate locations and recently moved into their brand-new 13,000-square-foot headquarters — setting the standard for commercial buildings with LED lighting.
"We are incredibly excited to open our new corporate building," said Marcel Fairbairn, President and CEO of LED Source. "The building, a first of its kind in Wellington, utilizes state-of-the-art LED technology throughout, which showcases how LED lighting can dramatically revitalize and improve any commercial location while saving significant costs on maintenance and energy bills."
And knowing the LED lighting industry as it does, when it came time to select the primary lighting system for the new space, LED Source turned to the industry leader: Cree.
Looking for something else?