Minneapolis Public Housing Authority
The Minneapolis Public Housing Authority upgrades pedestrian and parking lot area lighting with Cree® LED luminaires, helping residents feel safer.
Minneapolis, MN
Outdoor Lighting
Download Case Study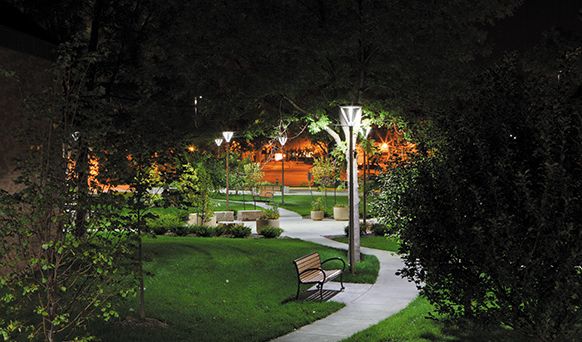 Opportunity
Solution
Benefit
The Minneapolis Public Housing Authority (MPHA) manages and maintains nearly 6,000 housing units in Minneapolis, including 753 scattered sites (individual homes), 184 family development units, and almost 5,000 apartments in 41 highrises. Providing for more than 10,000 residents makes the agency a significant consumer of utilities. In fact, the enormous quantity of electricity and water used each year by MPHA residents is enough to supply a small city.
"Saving energy is critical to the effort of preserving these vital resources located in Minneapolis. MPHA's preservation process includes pioneering storm water runoff mitigation methods, installing LED lighting, new appliances and implementing cutting-edge 'green' initiatives, such as utilizing solar tubes," said Emilio Bettaglio, MPHA Deputy Executive Director. "These improvements enable MPHA to make the 20th century structures remain affordable homes for the 21st century," he stated.
Looking for something else?