Penn State Berkey Creamery
Penn State Berkey Creamery uses Cree® LED luminaires to replace the induction lights that had been causing safety and work efficiency challenges in the deep freezers.
University Park, PA
Indoor Lighting
Download Case Study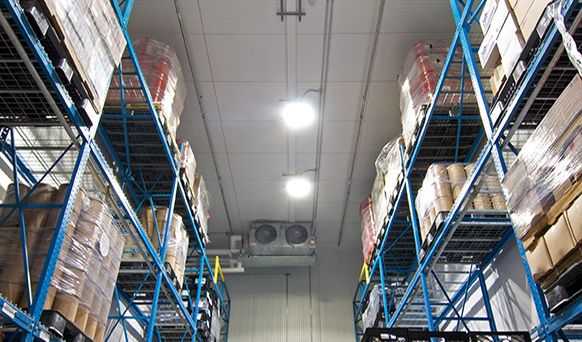 Opportunity
Solution
Benefit
The largest university creamery in the nation for over a century, Berkey Creamery at Penn State University (PSU) has outgrown its location many times. The most recent expansion brought a move to the first floor of a new Food Sciences building where everything but the lighting in the creamery's storage freezers was state-of-the-art.
The 15,000-square-foot facility provided more manufacturing and service space, but the induction lights in the deep freezers were causing safety and efficiency challenges for employees. Thomas Palchak, manager of the Penn State Creamery, challenged the PSU Physical Plant to solve this dilemma. Blair Malcom, electrical engineer for PSU Physical Plant Engineering Services, saw an opportunity to improve on those challenges by replacing the lighting with Cree luminaires.
Looking for something else?