Presence Saint Francis Hospital
Presence Saint Francis Hospital improves the health of its hospital parking garage with superior illumination and energy-efficient Cree® LED lighting.
Evanston, IL
Outdoor Lighting
Download Case Study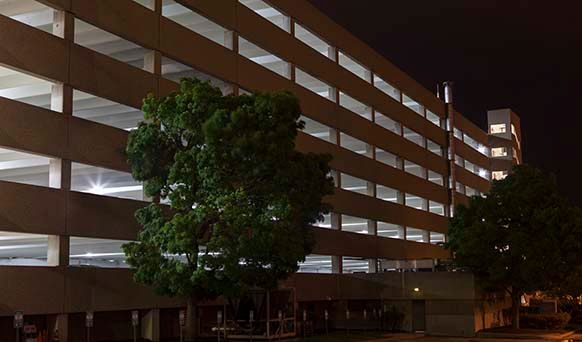 Opportunity
Solution
Benefit
As an award-winning Level 1 trauma center, Presence Saint Francis Hospital encourages family involvement in the patient healing process through an open visitation policy. With 24/7 visitation, the parking facility at Presence Saint Francis has a steady flow of vehicle and pedestrian traffic. The garage is always open but has not always been well-lit. The inadequate lighting reduced visibility in many areas and did not convey the sense of a safe environment.
Joe Stark, Regional Director of Support Services for Presence Saint Francis and Saint Joseph Hospitals, worked with Grainger Industrial Distributors to find the best lighting solution for the garage. The Cree® VG Series parking structure and Cree Edge™ area LED luminaires provided optimal light quality, instilling a greater sense of security to hospital staff and visitors, and delivered reduced maintenance and operations costs.
Looking for something else?