Quest
Quest deploys Cree's SmartCast® Power over Ethernet Technology, an intuitively simple, scalable intelligent lighting platform.
Sacramento, CA
Indoor Lighting
Download Case Study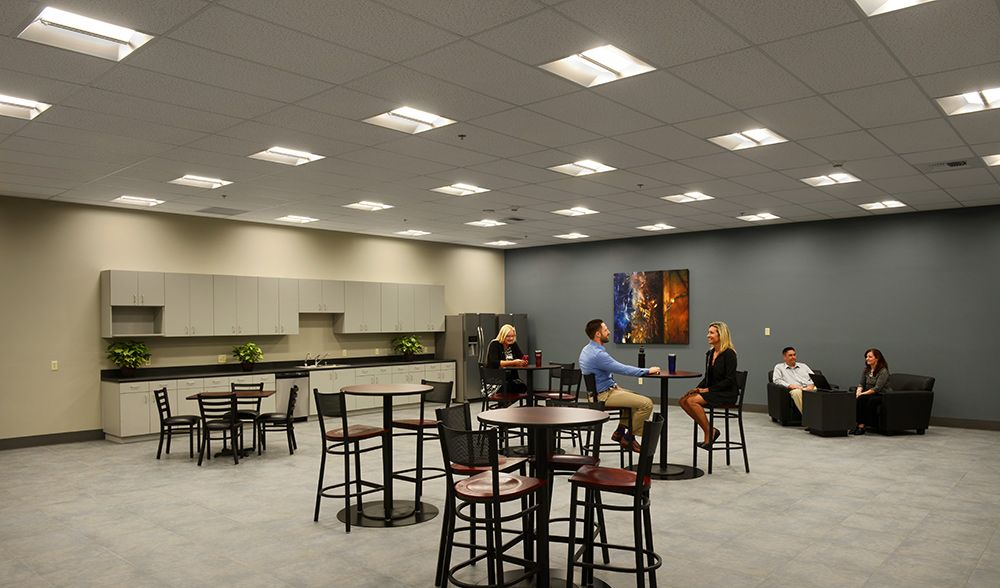 Opportunity
Solution
Benefit
Quest is a worldwide leader in technology management, offering a portfolio of professional, cloud and managed services. The company goes to great lengths to ensure a resilient, secure, high-performance environment for the clients operating out of its service delivery centers.
Quest's Roseville, CA, high-availability business center (HABC), located 15 minutes from its Sacramento headquarters, is a prime example. Opened in 2014, the 120,000-square-foot facility is built on a seismically secure site above the floodplain. It includes a 24×7 network operations center, co-location, business continuity/disaster recovery, and managed and cloud services tailored to meet clients' individual needs.
The Roseville HABC features leading-edge technology throughout, including a just-released intelligent lighting solution. In February of this year, Cree introduced its SmartCast® Power over Ethernet (PoE) Technology – a simple, scalable and open platform that enables the Internet of Things for buildings through better light. SmartCast® PoE technology seamlessly integrates hardware, software and the user experience into a simple and powerful lighting intelligence platform that saves time, money and energy. It totally redefines intelligent lighting by making it so intuitive and simple, it just works.
Quest is a Cisco Gold partner and has installed SmartCast® PoE based on the Cisco® Digital Ceiling framework. The solution is now in place in the Roseville data center, employee break room and training room with additional lights installed throughout the facility in the coming weeks.
The solution includes 100 Cree® CR Series 2'x2' LED luminaires equipped with Cree SmartCast® PoE technology with color-tuning to create customized lighting environments – a warm color temperature for the break room and a cooler temperature conducive to video conferencing in the training room.
As a Cisco systems integrator, Quest will be showcasing this technology as a potential lighting solution for its clients in their own facilities.
Looking for something else?