RE/MAX
RE/MAX world headquarters gains efficiencies and flexibility with an advanced lighting control solution from Cree.
Denver, CO
Indoor Lighting
Download Case Study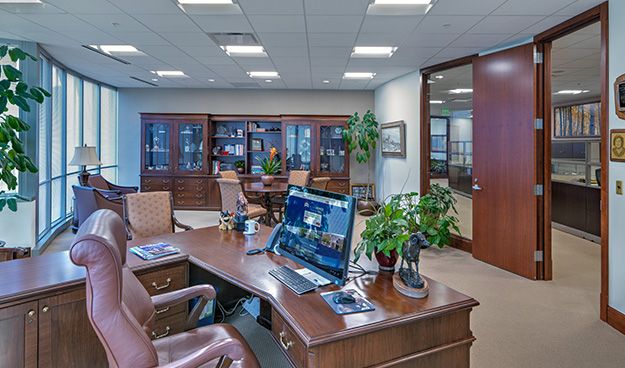 Opportunity
Solution
Benefit
RE/MAX's world headquarters, located in the Denver Tech Center, is a beautiful 12-story, 240,000-square-foot structure. Built in 2006, it was selected as the "Office Project of the Year" by the Denver Metro Commercial Association of Realtors. Some 400 employees are at work in the HQ building, providing support for RE/MAX® franchises across the globe – franchise development, marketing and branding, IT, HR, finance, education – everything needed to support a franchise business anywhere in the world.
In 2013, the first LEDs were installed in the building, but management was soon ready for more flexibility and further efficiencies. Specifically, the objective was to add daylight harvesting capability and automatic on/off occupancy sensors.
Explore Cree Lighting's portfolio of commercial lighting to see how our superior design can support your business.
Looking for something else?