Rebel Oil
Rebel Oil Company achieves 71-percent energy savings by upgrading to Cree LED recessed canopy luminaires.
Las Vegas, NV
Outdoor Lighting
Download Case Study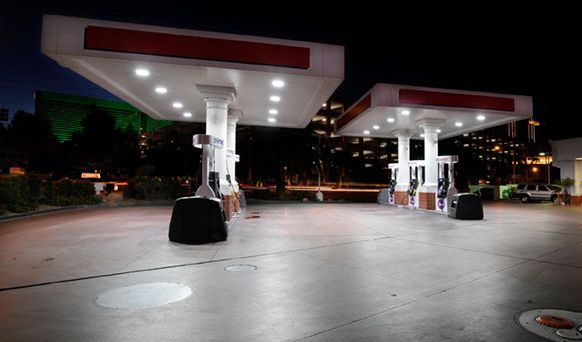 Las Vegas-based Rebel Oil Company is a privately held petroleum retailer with store locations throughout the state of Nevada.
In one-for-one replacement of sixteen 320-watt metal halide fixtures with 106-watt Cree LED recessed canopy luminaires (operating at 525mA), Rebel Oil's Tropicana Avenue location achieved a 71-percent energy savings. The upgrade from surface-mount canopy luminaires to 60-LED recessed canopy luminaires using a retrofit plate has done more than just reduce energy – it's saving money.
Looking for something else?