S. Durham Water Reclamation Facility
The City of Durham installed Cree® LEDway® luminaires at the South Durham Water Reclamation Facility to reduce energy usage and maintenance costs while achieving higher quality illumination.
Durham, NC
Outdoor Lighting
Download Case Study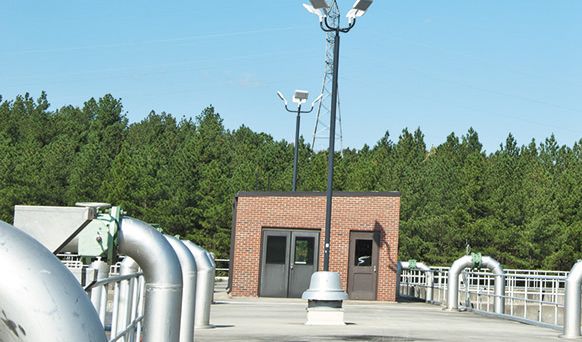 Opportunity
Solution
Benefit
According to the American Water Works Association Research Foundation, the average wastewater facility spends seven percent of its budget on energy, adding up to hundreds of thousands of dollars in expenses each year. Implementing energy-efficient resources such as LED lighting makes it possible to reduce expenses, better serve the community, and operate wastewater treatment plants more effectively.
The City of Durham joined the LED revolution and elected to implement an energy-efficient LED lighting solution for the South Durham Water Reclamation Facility. In addition to saving energy, the recent upgrade also supports the City of Durham's Greenhouse Gas Emissions Reduction Plan's goal to reduce emissions from local government by 50 percent and the community by 30 percent below 2005 levels by 2030.
Looking for something else?