Sacramento State University
Cree two-level parking structure luminaires were presented to Sacramento State University as an energy-saving solution for the university's parking structures.
Sacramento, CA
Outdoor Lighting
Download Case Study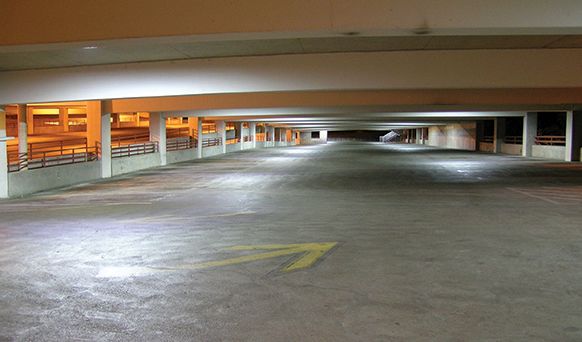 Opportunity
Solution
Benefit
Most parking garage structures in commercial and institutional facilities within the United States use high-pressure sodium (HPS) and metal halide (MH) ceiling-mounted fixtures. This particular application at Sacramento State University requires parking areas to be illuminated for long periods of time throughout the day and night.
In order to develop a solution that addresses the savings opportunity, the PIER program backed a demonstration of Cree Edge™ parking structure luminaires that integrate LED technology with occupancy-based dimming controls.
Looking for something else?