Sentry Equipment
Sentry Equipment Corporation chose Cree's Edge™ area luminaires to illuminate their 51,000-square-foot parking lot as part of the building's green design.
Oconomowoc, WI
Indoor Lighting
Outdoor Lighting
Download Case Study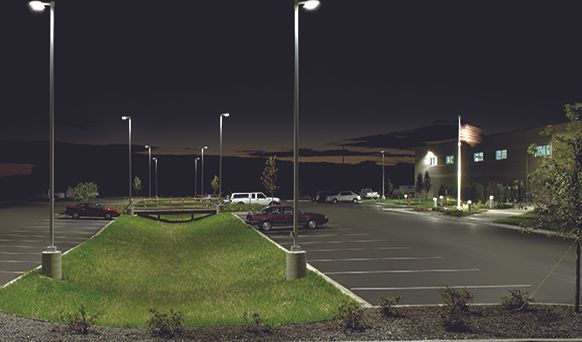 Opportunity
Solution
Benefit
When 85-year-old, Wisconsin-based Sentry Equipment began the process of designing and constructing a new facility, it researched using high-efficiency LED lighting and discovered the tremendous payback these lights would provide. Because of his commitment to the environment and making prudent business decisions, the CEO of the company, Michael Farrell, set out to build the facility to meet green standards.
Looking for something else?