The Neuroscience Group of NE Wisconsin
While constructing the new Neuroscience Center in Neenah, Wisconsin, engineers selected Cree® Edge™ area luminaires for the employee and patient parking areas for yet another environmentally-friendly option in their quest to build a sustainable facility.
Neenah, WI
Outdoor Lighting
Download Case Study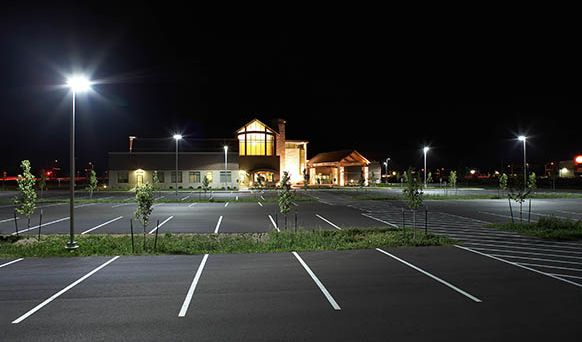 The newly constructed Neuroscience Center, a 38,920-square-foot facility located in Neenah, Wisconsin, opened in January 2008. Early in the design process, architects and engineers focused on building a sustainable facility that reduces energy consumption and environmental impact.
Through innovative techniques ranging from dual flush toilets to light controls with occupancy sensors, the physician-owned-and-operated facility features superior indoor and outdoor environments that improve employee productivity and morale as well as offer a healthy setting for patients.
Looking for something else?