The Prairie School
Cree® LED luminaires impress school officials at The Prairie School with the astounding visual impact of the new lighting and the realization of significant cost savings.
Racine, WI
Outdoor Lighting
Download Case Study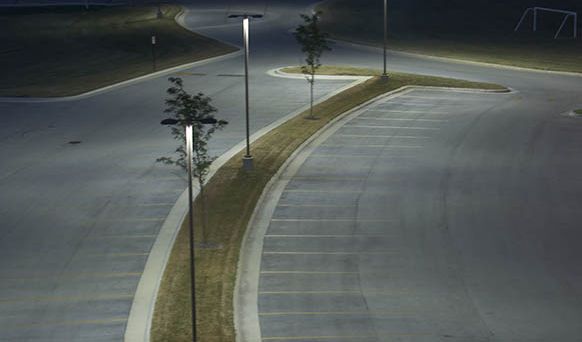 Opportunity
Solution
Benefit
The Prairie School in Racine, Wisconsin is a beautiful, 1965 Frank Lloyd Wright-inspired K-12 school that is well established within the community. Maintaining the contemporary design of the campus while blending within the wooded, rural setting was an important consideration in the installation of new outdoor lighting. The low-profile design of the Cree Edge™ area lights (in bronze Colorfast DeltaGuard® finish) successfully met that criteria.
Looking for something else?