Theodore Francis Green Airport
Theodore Francis Green Airport reduces energy consumption by upgrading airport arrival roadway lighting with Cree® LED lighting.
Warwick, RI
Outdoor Lighting
Download Case Study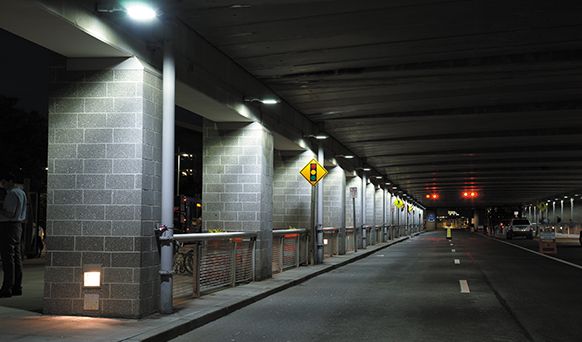 Opportunity
Solution
Benefit
Theodore Francis Green Airport, a state-owned airport located in Warwick, RI, is operated by the Rhode Island Airport Corporation. The airport is a vital transportation alternative to Boston's Logan International Airport for air travelers in southern New England.
Like many businesses, the Airport Corporation looks for ways to reduce energy consumption and costs, as well as reduce maintenance expenses. An overall energy audit with ConEdison Solutions was conducted to determine current usage and identify opportunities for efficiency and reduction as part of an Energy Saving Performance Contract.
Looking for something else?