Thorntons, Inc.
Thorntons reduces maintenance costs and increases profits through the long life and reliability of Cree LED luminaires.
Edgewood, KY
Indoor Lighting
Outdoor Lighting
Download Case Study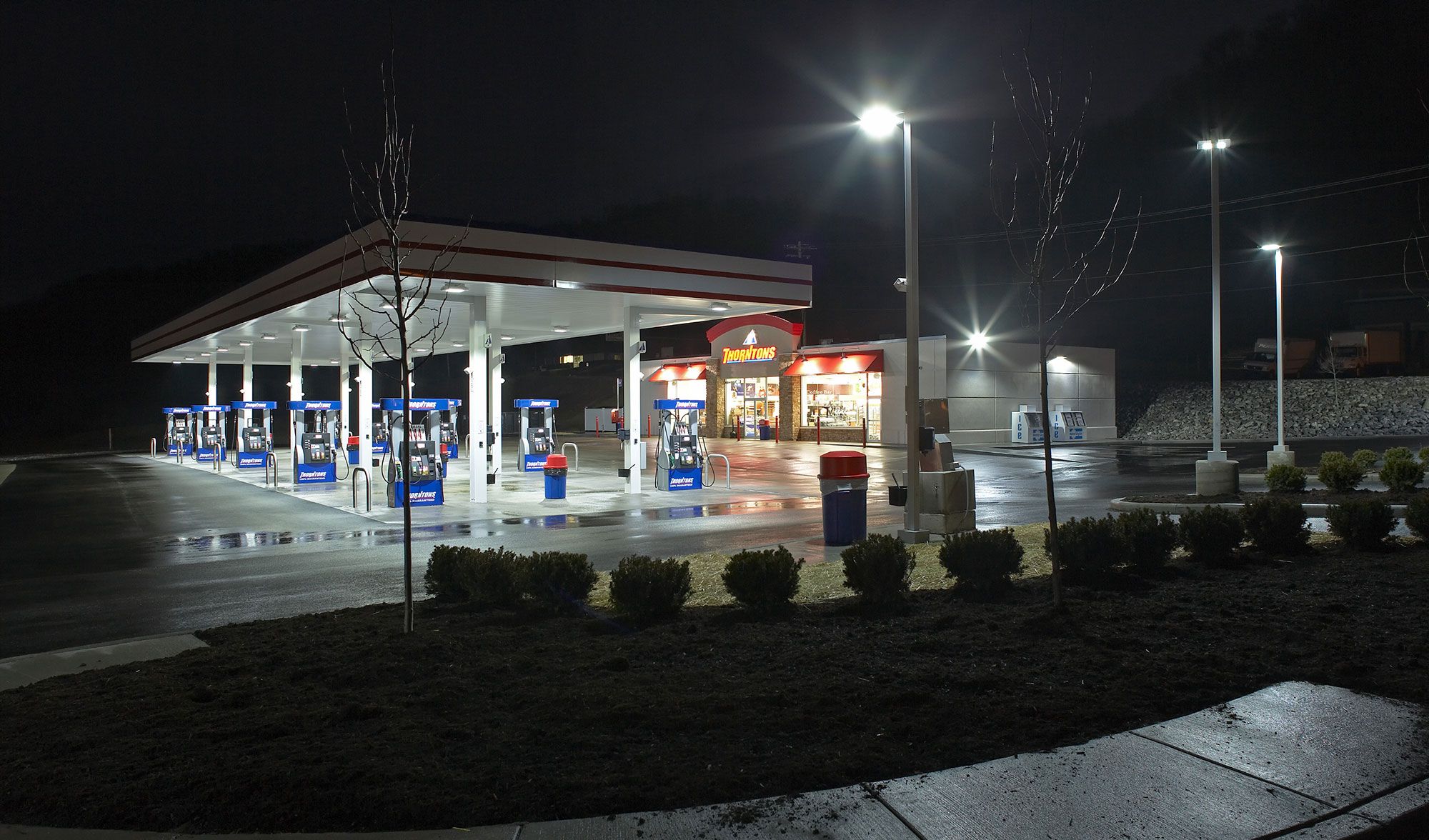 Opportunity
Solution
Benefit
Kentucky-based Thorntons™, one of the leading retail chains in the gasoline and convenience store industry operating over 150 facilities in six states, has made a commitment to install Cree Edge™ Series parking, area and canopy luminaires for 13 properties, and all future renovations and new construction. The company recently opened a convenience store with gas in Edgewood, KY and is the first-ever LED store in the state.
Looking for something else?