T.J.Maxx Shopping Plaza
In its commitment to energy savings, sustainability and lowering energy costs, a T.J.Maxx shopping plaza owner has retrofit the retail mall parking lot with Cree® Edge™ luminaires.
Manchester, NH
Outdoor Lighting
Download Case Study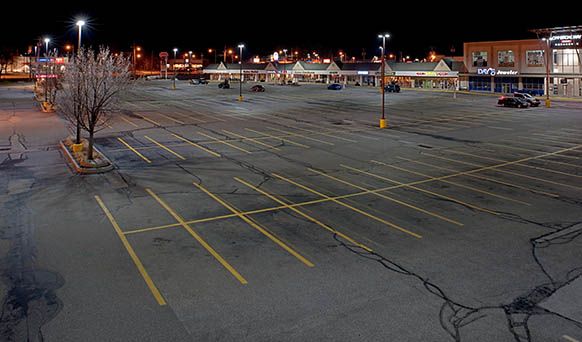 Opportunity
Solution
Benefit
CBT Development was incurring high costs for parking lot maintenance from frequent lamp replacement in high pressure sodium (HPS) and metal halide (MH) fixtures. While poor power quality was causing the premature lamp failure, the developer was ready to replace the 25-year-old luminaires with new, efficient technology.
"In the past four years, we've spent approximately $40,000 maintaining the exterior lights. Most of that was spent on bulb and ballast replacement," said David J. Wahr, a principal of the JDC Manchester Limited Partnership, the shopping center owner, and president of Woburn, MA-based CW Companies.
Looking for something else?