Town of Somerville
A town earns a green efficiency award for its Cree XSP Series luminaire solution – and saves some serious "green" in the process.
Somerville, TN
Outdoor Lighting
Download Case Study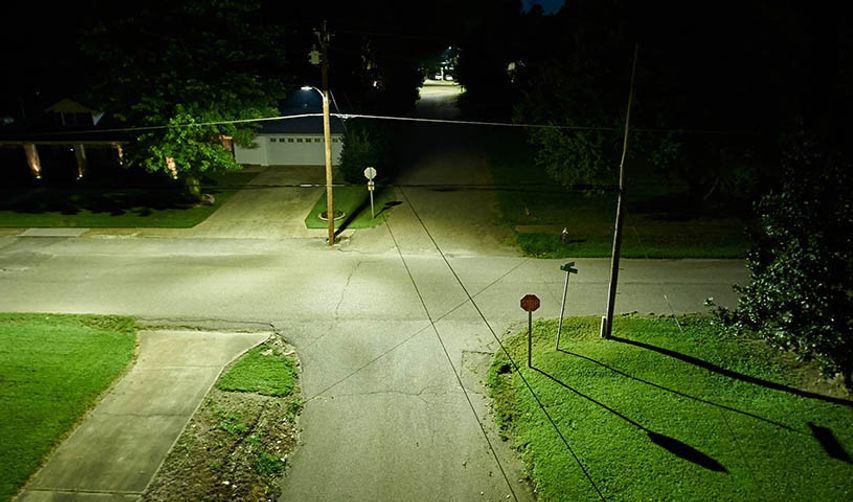 Opportunity
Solution
Benefit
When Bob Turner was elected mayor of Somerville, TN, located about 50 miles east of Memphis, the town was spending what he deemed to be way too much to operate its streetlights: $110,000 a year for 450 lights, or almost $250 per light.
"I talked to our city administrator about ways to cut costs," Turner recalls. "He suggested that we eliminate half the lights in town. I didn't think that was a very favorable solution."
The other issue was the quality of the lighting, which was metal halide and mercury vapor. Turner hired a lighting engineer, and they went out with a meter to investigate at close range.
"First of all, there were four colors of light out there," Turner says. "It was horrible." The strength of the lighting was also an issue.
"We were standing right underneath one light, and it was measuring 0.1 foot candles on the meter," Turner says. "We could barely read the meter with the light from the streetlight. None of it was hitting the street. "It was kind of eye opening."
So Turner and staff began researching alternatives.
Looking for something else?