Videri Chocolate Factory
A Cree Lighting LED solution helps extend a 'warm and inviting' welcome to Videri Chocolate Factory.
Raleigh, NC
Indoor Lighting
Download Case Study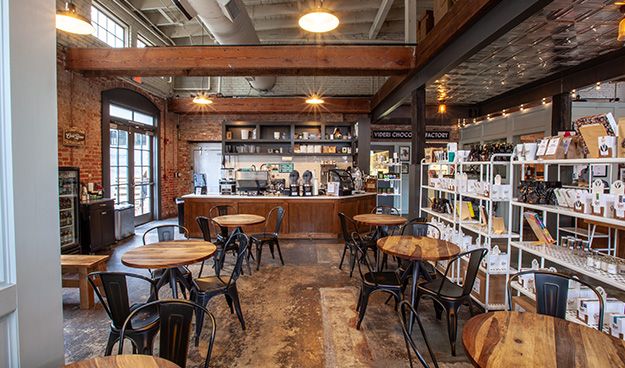 Opportunity
Solution
Benefit
When Roxanne Lundy began working at Videri Chocolate Factory in Raleigh, North Carolina, she was fresh out of college and the company was but one month old. Lundy has been a catalyst behind Videri's growth from a small, two-day-a-week operation into a handcrafted bean-to-bar emporium par excellence – far beyond her imagination.
Lundy has advanced from chocolate wrapper to retail manager to, today, general manager. She's a designer by inclination and training, and she and Videri's co-owners – husband-wife team Sam Ratto and Starr Sink – have, over these years of growth, nurtured a vision of the ideal chocolate factory. They have a strong sense of the impression they want to make on their guests.
A chocolate factory is a magical place, Lundy asserts. Beyond the fact that it smells amazing, "we want everyone to feel like they've walked into a warm and inviting space."
Critical to creating that environment is showcasing Videri's wares in the very best possible light.
Looking for something else?