W Dallas Victory Hotel and Residences
With improved light quality thanks to Cree® LED luminaires, residents and guests feel more secure, while the property also anticipates significant benefits to the bottom line.
Dallas, TX
Outdoor Lighting
Download Case Study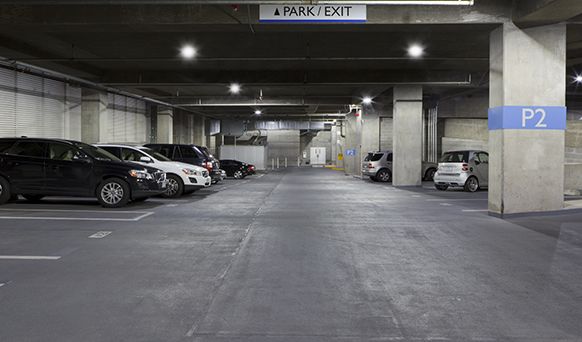 Opportunity
Solution
Benefit
Starwood Hotels and Resorts Worldwide is dedicated to integrating environmental practices and sustainability principles into all aspects of its business strategy. By collaborating with hotel owners, franchisees, suppliers and business partners, the company actively works to reduce the environmental impact of hotel operations.
In the summer of 2010, the company announced that it has set a target of reducing its energy consumption by 30 percent and reducing its water consumption by 20 percent by 2020. The new goals are company-wide and apply to every one of Starwood's 1,000 hotels, including those it owns, manages and has franchised.
The W Dallas Victory Hotel and Residences, which was the first high-rise hotel with condominium residences under the W Hotel flag, was developed in 2006. With 252 guest rooms and 151 condominiums, the facility is in the heart of "new Dallas" — an area on the west side of downtown experiencing tremendous growth and offering unprecedented promise for the future.
Looking for something else?