Watson Clinic
After studying its lighting infrastructure, Watson Clinic's facilities staff selected a Cree® LED lighting solution and is now enjoying more light per space while advancing its efficiency objectives with daylight harvesting. It's estimated that the system will pay for itself in two and a half years.
Lakeland, FL
Indoor Lighting
Download Case Study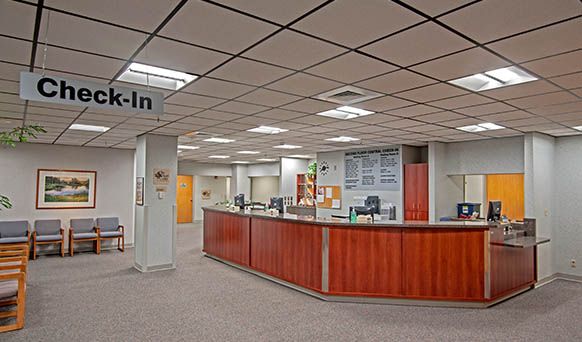 Opportunity
Solution
Benefit
Established in 1941, Watson Clinic LLP is one of the largest multi-specialty medical clinics in the southeast, providing comprehensive healthcare services to residents of the greater Central Florida area.
In 1969, Watson Clinic became the first clinic in the country to be accredited by the American Association of Medical Clinics, and has continued to receive a prestigious accreditation from the Accreditation Association of Ambulatory Health Care. The clinic's orthopaedic department is one of the most renowned in the area, treating a number of top-shelf community sports teams, including the Detroit Tigers and Lakeland Flying Tigers baseball teams.
Watson Clinic has now grown to include more than 200 board-certified physicians representing more than 40 medical and surgical specialties at its main clinic in Lakeland and 17 other locations in Polk, Pasco and Hillsborough counties.
"We are committed to exceeding patient expectations and offering the latest technologies and most qualified physicians to deliver a level of healthcare normally afforded to only the largest metropolitan areas," says Watson Clinic Chairman and CEO Dr. Louis Saco.
Maintaining its position of excellence for the entire community means that Watson Clinic staff must consistently assess and improve operations wherever possible to ensure both the quality of care it provides and the affordability of its services. In the summer of 2009, Assistant Director of Facilities Gary Picklesimer launched a study of the main clinic's lighting infrastructure to assess how to cut costs while looking to continue to improve operational efficiency.
Looking for something else?