Yori Park
Using Community Development Block Grants and Community Pride Grants approved by the Reno City Council and Ward 2 Central Neighborhood Advisory Board, the City of Reno purchased 60 Cree LEDway® streetlights to replace the existing high-pressure sodium fixtures.
Reno, NV
Outdoor Lighting
Download Case Study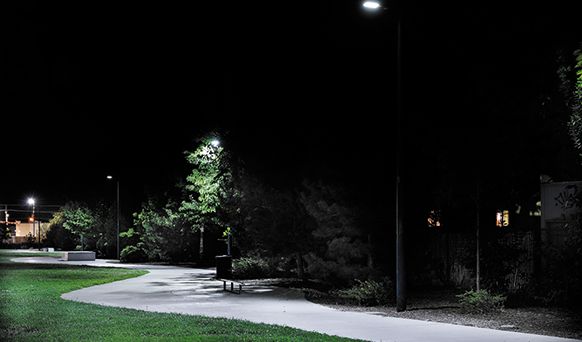 Opportunity
Solution
Benefit
Yori Park, nestled in the Linden-Grove neighborhood of Reno, Nevada often became a target for vandalism. Through a survey, residents identified vandalized light fixtures in the park as a high priority for being repaired. After being damaged, the light fixtures were always dark, jeopardizing safety and preventing families from enjoying the playground.
Looking for something else?