Purchasing a light bulb used to be easy. You went to the store, bought the only option they had, replaced the one that went out, and threw the rest in a closet for when the next one went out.
A light bulb was just a light bulb.
Today, there is an overwhelming number of light bulb options and you are being asked to sacrifice performance for a decent price.
We believe you shouldn't be forced to choose and we're trying to make it easy to buy light bulbs again. And when it comes to a bulb that will be in your home for decades, we believe that better is worth it.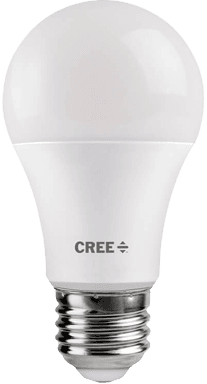 Experience Exceptional
Cree Lighting LED bulbs are designed to deliver a truly exceptional lighting experience. From simple packaging that helps you to find exactly what you need to bulbs that deliver superior light and durability, to an industry-leading 10 year 100% satisfaction guarantee, Cree Lighting delivers a truly exceptional lighting experience.
Why Better Light Matters.
The easiest update you can make to your home's décor is to upgrade to high CRI lighting. It will be cheaper and faster than any weekend trip to the local furniture store.
Beautiful high CRI light delivers exceptional color quality – making the colors in your home appear more vibrant, rich and natural. That's why every Cree Lighting LED bulb features 90+ high CRI light.
You will be amazed at the difference you can make by just changing out a light bulb.