BMW of Cape Cod
BMW of Cape Cod Shows Off New Retail Standard With Cree LED Lights.
Hyannis, MA
Indoor Lighting
Outdoor Lighting
Download Case Study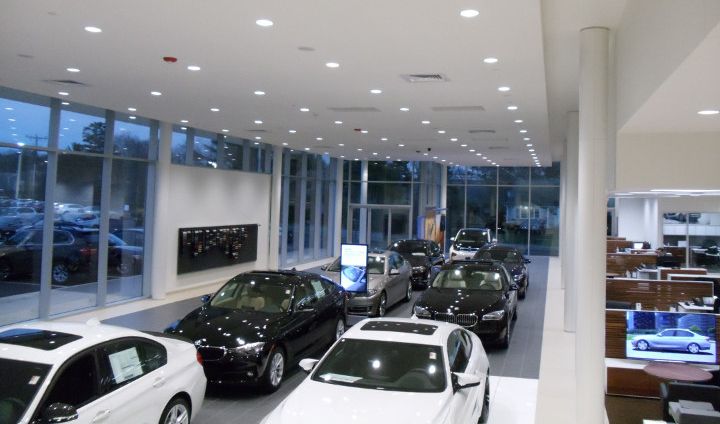 Opportunity
Solution
Benefit
Since 1964 BMW has been on Cape Cod, but not in its own retail space. Joe Laham, owner of Premier Companies, changed that when he built BMW of Cape Cod on eight acres.
While in the building process, BMW initiated the Future Retail program, which strives to increase services and customer contact points and to enhance the retail experience. Since LED lighting is an integral part of the retail experience, Cree® was included. Laham researched efficiency, warranty, maintenance and acquisition costs and found that Cree was the best choice.
BMW of Cape Cod became the third dealership in the country to meet BMW's Future Retail program standards and one of the first dealerships to use all Cree LED lighting ― inside and out.
Looking for something else?