Circle K® Petroleum Station & Convenience Store
Circle K® Petroleum and Convenience Stores upgrade to Cree LED lighting inside and out for a well-lit, safe environment.
Columbus, IN
Indoor Lighting
Outdoor Lighting
Download Case Study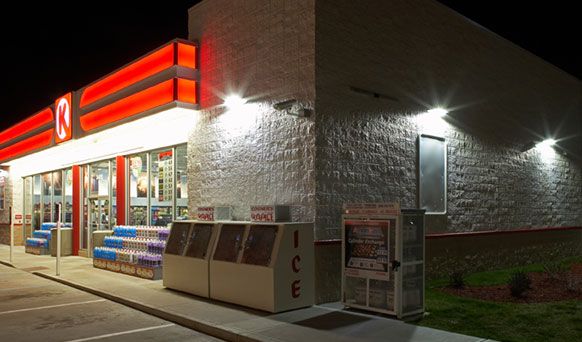 Opportunity
Solution
Benefit
The U.S. is host to a staggering 164,300 stand-alone gas stations and another 115,000 combination convenience store and gas stations. Profit margins are typically thin at these stores, and customers are often drawn to establishments they perceive to be well-lit, clean and safe.
Five Columbus, Indiana-area Circle K petroleum and convenience stores are saving energy with Cree luminaires. Three canopy installations and two complete interior and exterior installations are saving significantly in the areas of energy consumption and lumen maintenance.
Looking for something else?