City of Boulder Municipal Parking Structure
The City of Boulder switched from metal halide fixtures to Cree® LED luminaires to improve efficiency and light quality.
Boulder, CO
Outdoor Lighting
Download Case Study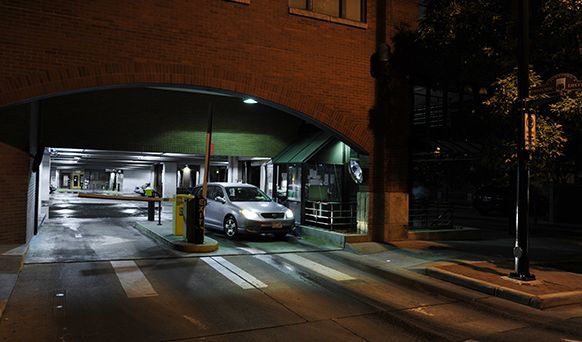 Opportunity
Solution
Benefit
In an effort to create a more cost-effective parking structure that's safer and easier to navigate, City of Boulder manager of parking services Kurt Matthews sought a better lighting solution for the existing downtown location at Eleventh and Spruce Streets. Using a Cree® upgrade solution, the city improved visibility and safety in the parking structure while reducing energy consumption. The extended lumen life of Cree Edge™ luminaires will reduce maintenance costs.
Looking for something else?