I-35W Park and Ride Lots and Structure
The Minnesota Department of Transportation and the Metropolitan Council chose Cree® LED luminaires over metal halide fixtures for parking upgrades and new construction projects.
Minneapolis, MN
Outdoor Lighting
Download Case Study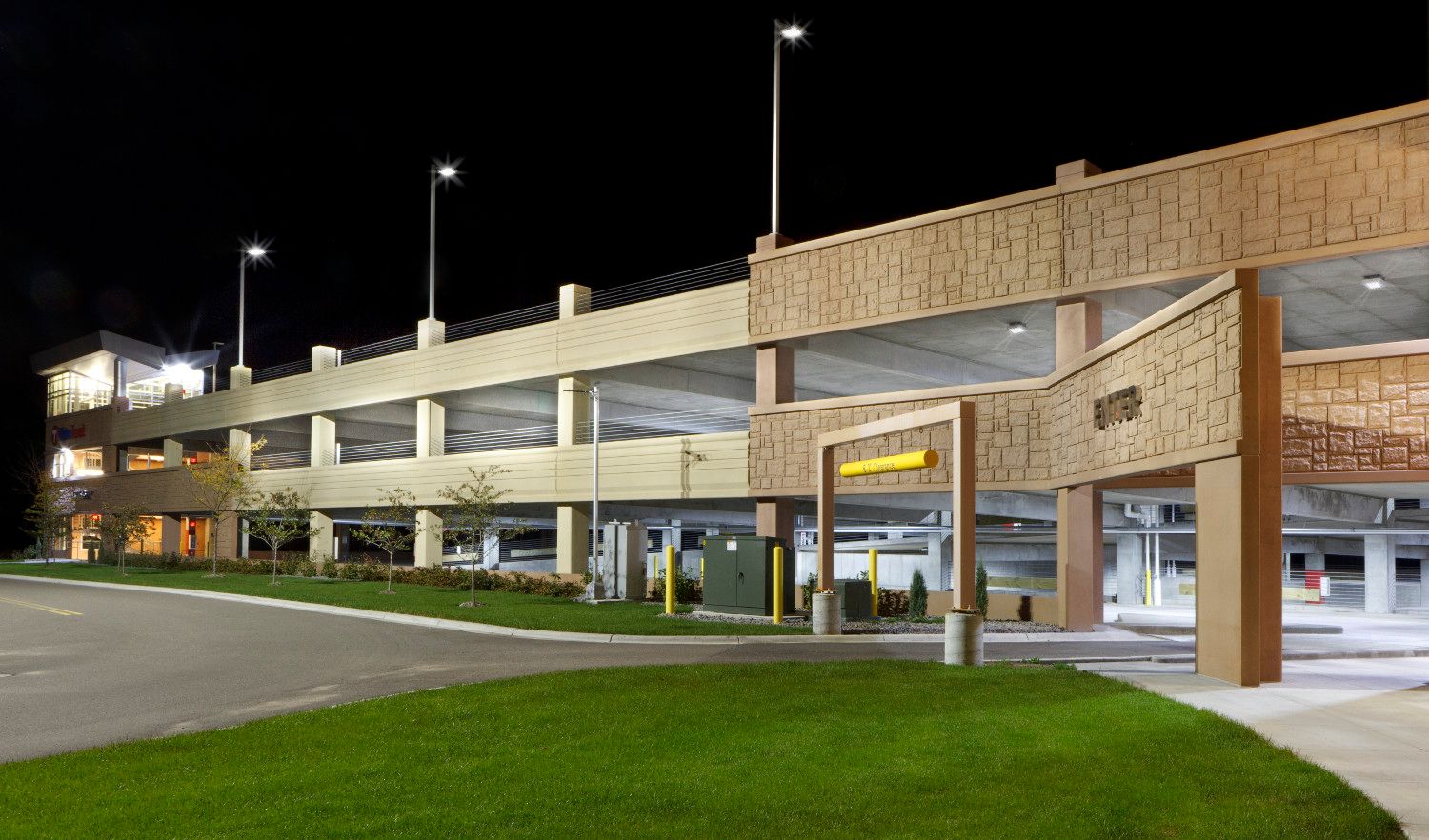 Opportunity
Solution
Benefit
The Minneapolis 2030 Transportation Policy Plan projects that bus ridership will double with transportation investments and land development. As a result, new park and ride structures in outlying Minneapolis are being developed to serve rapid transit and arterial bus systems. Operated by MetroTransit, I-35W Park & Ride parking lots and structures are a joint effort of the Minnesota Department of Transportation (MDOT) and the Metropolitan Council.
The Twin Cities metropolitan area was one of only five regions nationwide to win competitive funding from a U.S. Department of Transportation program aimed at reducing congestion. The federal Urban Partnership Agreement (UPA) is a collaboration of federal, state and local entities working to improve traffic by reducing congestion on Interstate 35W, Highway 77/Cedar Avenue and in downtown Minneapolis. Of the $133 million UPA federal grant, about $86 million is allocated to transit projects.
Looking for something else?