Jim Keay Ford Lincoln
Jim Keay Ford Lincoln upgrades its entire dealership to energy-efficient LED lighting – resulting in quality uniform light with energy and maintenance savings.
Ottawa, Ontario — Canada
Indoor Lighting
Outdoor Lighting
Download Case Study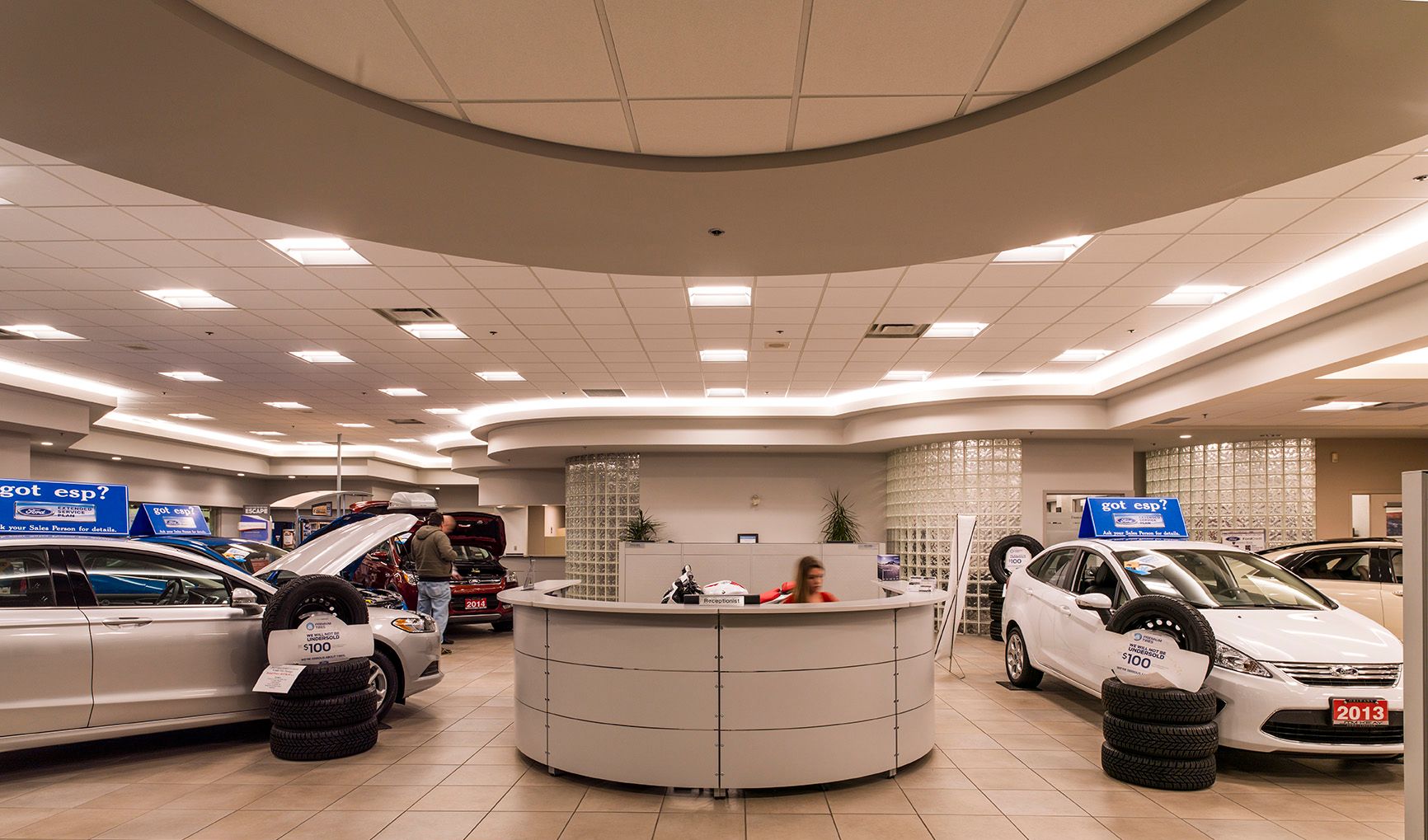 Opportunity
Solution
Benefit
Jim Keay Ford Lincoln's showroom lighting upgrade leads to converting the entire dealership to Cree
Due to a showroom expansion and a mandate by the automotive manufacturer, Jim Keay Ford Lincoln converted their Lincoln showroom to Cree LED lighting. Impressed with the results, the dealership began to revisit their entire lighting plan.
"After the Cree® LED installation, the Lincoln showroom looked like a stadium and our adjacent Ford® showroom looked like someone's basement," said Brian Anderson, General Manager of Jim Keay Ford Lincoln.
Although Cree luminaires were already installed in the Lincoln® showroom, Anderson interviewed other LED and induction fixture providers and found that Cree was the best choice for product quality, service, savings, and a long-term relationship.
Looking for something else?