Michael Jordan Nissan
Michael Jordan Nissan is breaking new ground as one of the first Nissan dealerships to incorporate almost all LED lighting from Cree.
Durham, NC
Indoor Lighting
Outdoor Lighting
Download Case Study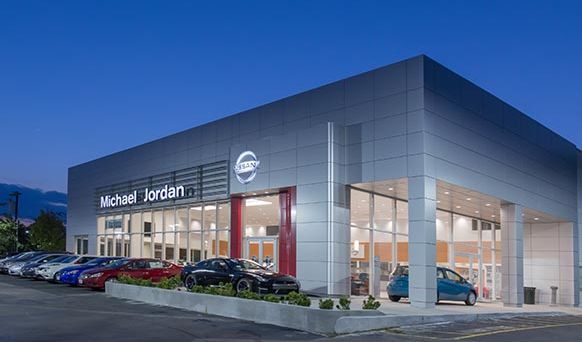 Opportunity
Solution
Benefit
At Michael Jordan Nissan in Durham, NC, management partnered with Gontram Architecture in 2010 to begin planning for a renovation using the architect-led design and build model.
Wanting the best for their project, Managing Partner Ray Vrscak and Eddie Gontram selected an LED lighting solution from Cree, a leader in the LED lighting revolution. As a result, Michael Jordan Nissan became one of the first Nissan dealerships to use LED lighting almost exclusively, both inside and out.
Prior to the renovation, Vrscak had to deal with constant bulb and ballast outages, color shifting lighting, and high maintenance and energy costs. To address these issues, the remodeled dealership included an upgrade to the exterior lot lighting, as well as a reconfiguration of the entire interior space.
Looking for something else?