San Luis Obispo
The City of San Luis Obispo continues to move forward with their Climate Action Plan by upgrading their existing high pressure sodium street lights to Cree® LED lighting, achieving exceptional savings in maintenance and energy consumption while also dramatically improving visibility for drivers and pedestrians alike.
San Luis Obispo, CA
Outdoor Lighting
Download Case Study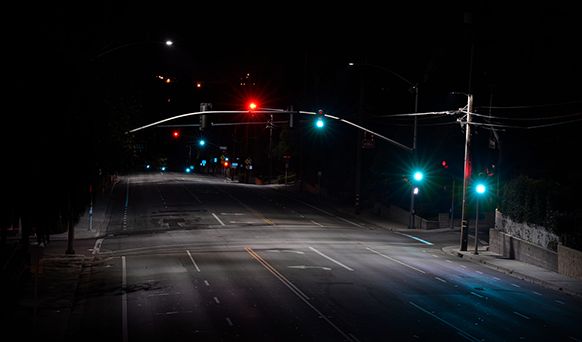 Opportunity
Solution
Benefit
Founded in 1772 during the Spanish empire expansion with the establishment of the Mission San Luis Obispo de Tolosa, San Luis Obispo is one of the oldest communities in California. Nestled against the Santa Lucia Mountains in the beautiful California central coastal region, San Luis Obispo boasts an eclectic mix of attractions and activities that appeal to tourists and residents alike. With so much to offer, San Luis Obispo provides a way of life that has also brought the town the distinction of being named the "Happiest City in America" by researcher and author Dan Buettner.
While the City takes great pride in their heritage, they also believe strongly in the importance of looking forward and preserving the environment for future generations. In July 2012, the San Luis Obispo City Council adopted their award-winning Climate Action Plan (CAP) with strategies to reduce community-wide greenhouse gas emissions in accordance with the California Global Warming Solutions Act (AB 32), new Title 24 Energy Efficient Standards and CALGreen Building Standards.
As part of the CAP, the City participated in local utility Pacific Gas and Electric Company's (PG&E) LED Streetlight Turnkey program to upgrade existing street lights with energy-efficient LED street lighting. According to Tom Lorish, Senior Customer Relationship Manager with PG&E, "This program provides the City with a one-stop-shop project while offering utility incentives for street lights that can make a significant impact on the installed cost of the project. The goal of the program is to implement energy-saving projects, with money saved from reduced energy consumption and operational maintenance costs going towards covering the project financing costs."
The Turnkey project helped the City of San Luis Obispo obtain funding through a California Energy Commission loan and provided $150,000 in PG&E rebates. With funding in place, San Luis Obispo city engineers began looking for the solution best able to help meet their targets — a search that led them to Cree, an industry leader in LED lighting.
Looking for something else?