The Palms at Town & Country
A Cree LED Lighting® solution delivers energy and maintenance savings, and an enhanced shopping experience at night.
Kendall, FL
Outdoor Lighting
Download Case Study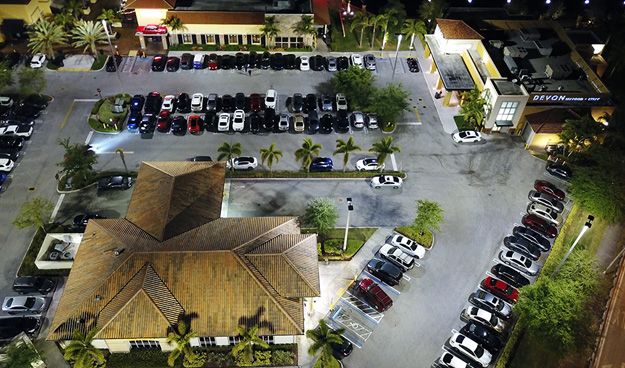 Opportunity
Solution
Benefit
The Palms at Town & Country is an 80-acre, open-air, Mediterranean-themed shopping center located along the Florida Turnpike in the community of Kendall in Miami-Dade County. Owned by Weingarten Realty, one of the nation's premier real estate investment trusts, The Palms at Town & Country features a wide range of retailers and a selection of restaurants that cater to the affluent customer with discretionary income.
In keeping with its corporate-wide GreenForward initiative – through which it embraces environmental responsibility as both an obligation and an opportunity – Weingarten Realty was eager to reduce energy consumption at The Palms at Town & Country. Switching to LED lighting for the parking lot was an obvious choice, and WLS Lighting Systems was tasked with the job.
Lower energy consumption means lower energy costs. By reducing the overall cost of shopping center operations, Weingarten could pass some savings along to its tenants.
Looking for something else?