Careers
Illuminate endless career possibilities and join a team that works passionately to make things better, safer, more productive, and smarter, both at work and across our communities.
Why Work at Cree Lighting?
At our 650,000-sqft. manufacturing headquarters in Racine, Wisconsin, you'll find a highly skilled and hard-working team using the latest technology and techniques to design, test and build our industry-leading LED lighting products.
We're looking for passionate doers and problem-solvers who can help us transform blue sky thinking into solutions that drive real human progress.
Shape Your Future
As a member of the ADLT family of lighting companies, we invest in the long-term success of our employees with real opportunities for growth.
Drive Real Progress
In the last two decades, Cree Lighting has led by turning new science into best-in-class solutions. Help us deliver better light that our customers can truly see and benefit from.
Feel Like Family
Our company values are rooted in the family-owned origins of Cree Lighting and our parent company. Values like integrity, respect, and accountability help us light your best path, together.
Impressive Benefits
Market Competitive Pay
We value our team members above all and demonstrate our commitment to you through market competitive compensation packages.
401(k) Matching
We match 100% of your salary contribution up to 4%, providing financial support to help you feel confident about your retirement.
Pension Plan
To further support your retirement plans, our pension pays 4% of your highest annual salary with full vesting after just 3 years of employment.
Health Benefits
With three plans to choose from, we offer flexible heath and insurance programs to suite your needs, including dental and vision options.
Coverage on Day One
Unlike others, we don't make you wait weeks for your benefits to begin. Instead, enjoy your coverage on the same day you are hired!
HSAs and Matching
For families enrolled in the HDHP plan, we contribute up to $1,680 to your health savings account.
Generous Paid Time-Off
New employees accrue PTO at a starting rate of 10 days/year and this rate increases with length of service. Plus, paid holidays throughout the year.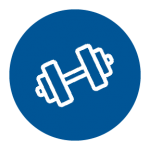 On-Site Fitness Center
Our on-site gym in Racine, WI offers cardio and strength machines, or opt for a gym reimbursement, to help you stay focused on physical fitness.
Wellness Perks
We offer wellness programs, an on-site nurse, telehealth and concierge health services all to help you stay well and meet your health goals.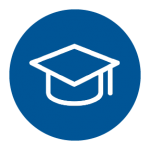 Educational Assistance
Let's invest in your future together. Receive up to $5,250 in tuition and fees reimbursement for job-related degrees and coursework.
Training & Development
We offer on- and off-site learning opportunities for personal and professional growth, including leadership development.
Internal Growth & Promotion
Our supportive management teams will help you grow your career with continual opportunities for internal advancement and movement.
Family Leave & Planning
We offer generous leave time to bond with new children or to care for other family members, including adoption leave and assistance up to $7,500.
Employee Assistance
We fund programs that provide personal assistance and access to life resources and confidential counseling for you and your family.
Sustainability Programs
Our sustainability team, named the GREEN team, engages all employees with a wide variety of programs and actions that enable everyone to responsibly manage our environmental, social and economic impacts. As a result of our commitment, we're now incredibly proud to be the largest supplier of solar energy to the Racine County grid!