Synapse® SimplySNAP
SimplySNAP enabled luminaires bring intuitive, intelligent control to area, parking and industrial applications. Better yet, our solutions have been extensively vetted and tested for interoperability and seamless end-to-end application.
Synapse SimplySNAP Features and Benefits
Simplicity That Lives Up to Its Name
Set-up, programming zones, scenes or automated events are all a snap with an easy-to-use interface that works on your PC, tablet or smartphone.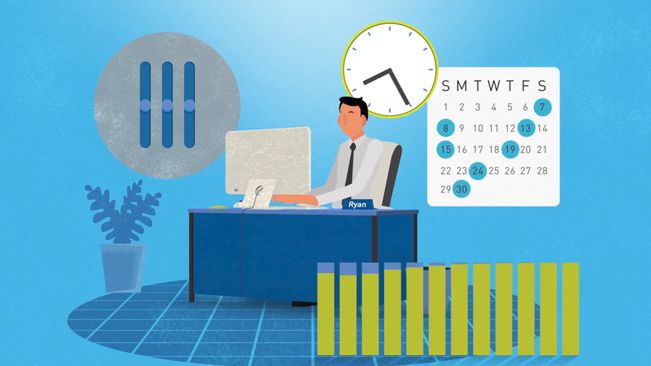 Maximized Energy Savings
Daylight harvesting, automated dimming and task tuning, when combined with LED efficiency, slash energy costs by as much as 70% total.

Secure and Scalable
Connect up to 1,000 fixtures to a site controller up to a mile away with the 2.4 GHz wireless mesh network with 128-bit encryption

Real-Time Data
Sensors continually detect and share usage data to fine-tune your cost-saving strategies and avoid outages in real time.

Connect to Add Value
The SimplySNAP platform integrates seamlessly with your BMS and smart building apps to amplify your business value.
This network is all about teamwork.
With SimplySNAP, each luminaire is wirelessly linked to as many of its neighbors as possible to create multiple paths for reliable and robust communications. When the line of site between the luminaire and controller is blocked by obstructions or outdistances the signal, the network relays communications across a series of luminaires to get around obstacles and boost signal strength.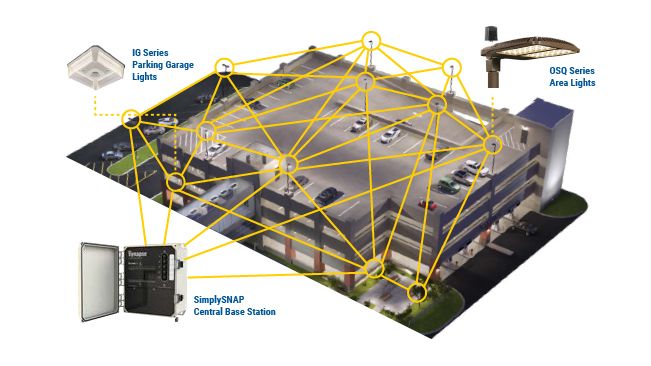 Synapse SimplySNAP Download Library
Literature
Luminaires
Devices
Case Studies