Beck Suppliers, Inc.
Beck Suppliers welcomes guests to its family-oriented Friendship Stores with warm, inviting Cree Lighting LED solutions.
Fremont, OH
Outdoor Lighting
Download Case Study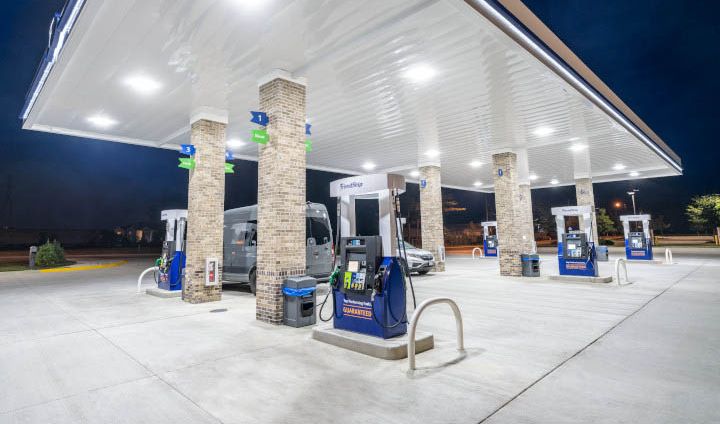 Opportunity
Solution
Benefits
Since being founded by Virgil Beck in 1950, Beck Suppliers, Inc. has established itself as Ohio's premier retail and wholesale petroleum marketer. Over the course of the next 70-plus years, Beck Suppliers has operated under Virgil Beck's philosophy of taking good care of local families, businesses and farms, offering quality products and friendly service at a fair price.
In 1986, that philosophy was carried forth into the launch of the company's first Friendship store, which today has established Beck Suppliers as the leading family-owned convenience store operator in all of Ohio. The defining motivation is to treat customers like guests in their own home. Several years ago, the company began investigating a more inviting, easy to-maintain lighting solution for its Friendship stores. In addition to those stores, Beck has several fuel, car wash and other facilities, and it provides services for some 400 corporate customers. To meet this broad range of needs, they required a cost-effective solution covering all these environments.
To help in the search, Becks turned to a trusted partner: Red Leonard Associates. After discussing the project objectives, "They told us, 'We get great comments back on Cree Lighting. You really should give them a look,'" says Lee Beckman, Beck's vice president of facilities.
"The Red Leonard folks brought us to their facility and showed us how passionate they were about Cree Lighting luminaires," says assistant project manager Adam Miller. The Beck team was impressed. They did a conversion in one location, loved what they saw, and decided to move forward with Cree Lighting.
Looking for something else?