CPY500™ Series
The CPY500™ Series sets a new benchmark in the petroleum marketing industry, helping to differentiate brands, build store traffic and creating a welcoming consumer experience. This low-profile fixture blends into the canopy yet offers superior visual comfort and uniform light, as well as streamlined installation and service.
10 Year Warranty
Dark Sky Approved

DLC Premium
High CRI Options
Low Profile Design
Wet Location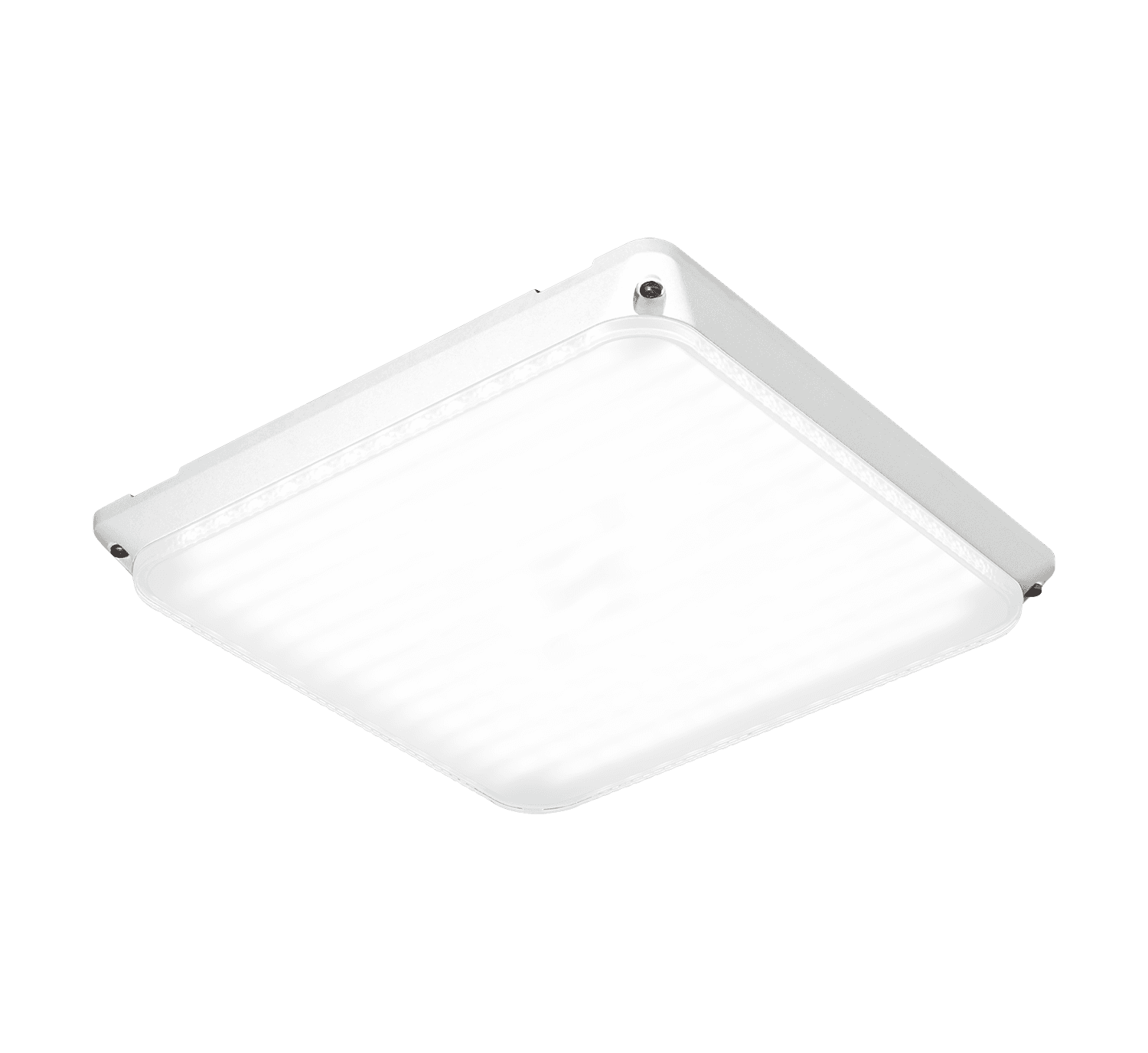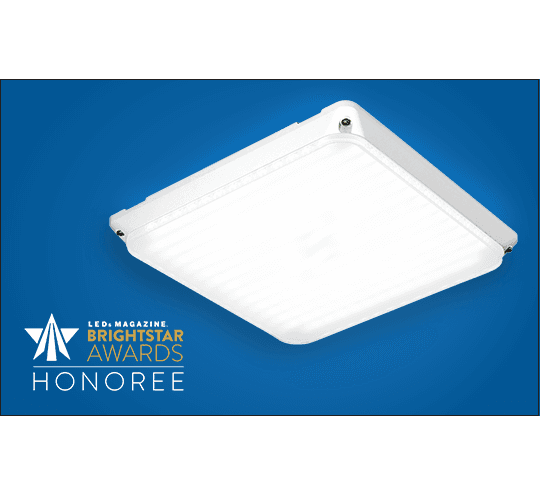 Product Details
Light Output: 2,000 – 20,000 lumens
Wattage: 13 – 127 watts
Replaces: 400W HID
Efficacy: Up to 165 LPW
Limited Warranty: 10-year

CRI Options: 70 CRI, 80 CRI, 90 CRI
CCT Options: 3000K, 4000K, 5000K, 5700K
Certifications: IP65 overall; IP66 optics and driver housing; Class 1, Div 2 Hazardous location rated; DLC Premium

IDA-Approved
0-10V dimming to 10%
Q9 Field Adjustable Output
Square sparkle and cut-off bezels
Suitable for wet locations

Ordering Matrix
Certifications
Name
Lumen Package
CCT
Optic
Voltage
Mounting
Color Options
Controls
Options
CP5

2L 2,000 lumens

4L 4,000 lumens

8L8,000 lumens

13L13,000 lumens

20L20,000 lumens

30K83000K, 80 CRI

40K74000K, 70 CRI

40K94000K, 90 CRI

50K75000K, 70 CRI

50K95000K, 90 CRI

57K75700K, 70 CRI

DFDiffuse Lambertian

LBLambertian

ULUniversal 120-277V

UH Universal 347-480V
- Available only with 4L- 20L lumen packages

DMDirect

BK Black

BZ Bronze

SVSilver

WH White

10V
0-10V Dimming to 10%
- Not available with other controls

BLANK
- For use only with Z1 option

Q9 Field Adjustable Output w/10V Dimming
- Offers full range adjustability
- Refer to page 5 for power and lumen values
- Includes field-accessible dim leads
- Not available with 10V option as Q9 option includes 10V dimming as standard
- Not available with other controls

10KV 10kV/5kA Surge Suppression Protection
- Replaces standard 6kV/3kA surge protection

HZ Class I, Div. 2 Hazardous Location Certification
- Requires use of wet location j-box (by others)
- Not available with Z1 option

Z1 Zhaga Socket, bottom of luminaire
- Includes cap. Zhaga controls by others
- Available only with 8L-20L lumen packages
- Available only with UL voltage
- Available only with BLANK control option
- Not available with HZ option
Downloads
Spec Sheets
IES & Design Files
Installation Guides
Technical Documents
Warranty
Literature
| Title | Date Modified | Download |
| --- | --- | --- |
| CPY500 Series Direct Mount Canopy Spec Sheet | 11/08/2022 | Download File |
| DIM10-220 Wireless Lighting Controller Spec Sheet | 12/21/2021 | Download File |
Looking for something else?