Palmen Auto
Palmen Dodge Chrysler Jeep of Racine switches to Cree® LED lighting to reduce maintenance and energy costs and to showcase vehicles in a better light.
Racine, WI
Indoor Lighting
Outdoor Lighting
Download Case Study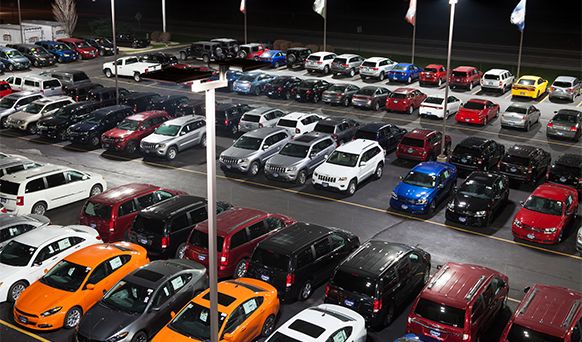 Opportunity
Solution
Benefit
When Steven Kaufman was promoted to General Manager of Palmen Dodge Chrysler Jeep of Racine, he was put in charge of facility maintenance. The first thing he noticed was capacitors and ballasts overheating and bulbs burning out, causing him to replace 25 percent of the lights on the dealership lot every six months. This routine maintenance added up to thousands of dollars annually. In addition to the high maintenance expense, Kaufman was concerned about customer safety at night, as the existing underpowered lights left dark shadows between cars. Most importantly, every third light was burned out, negatively impacting the brand and the ability to showcase vehicle inventory.
Looking for something else?