Take Control With An Outdoor Lighting Control System
Cree Lighting has tamed the outdoors with Synapse SimplySNAP control solutions.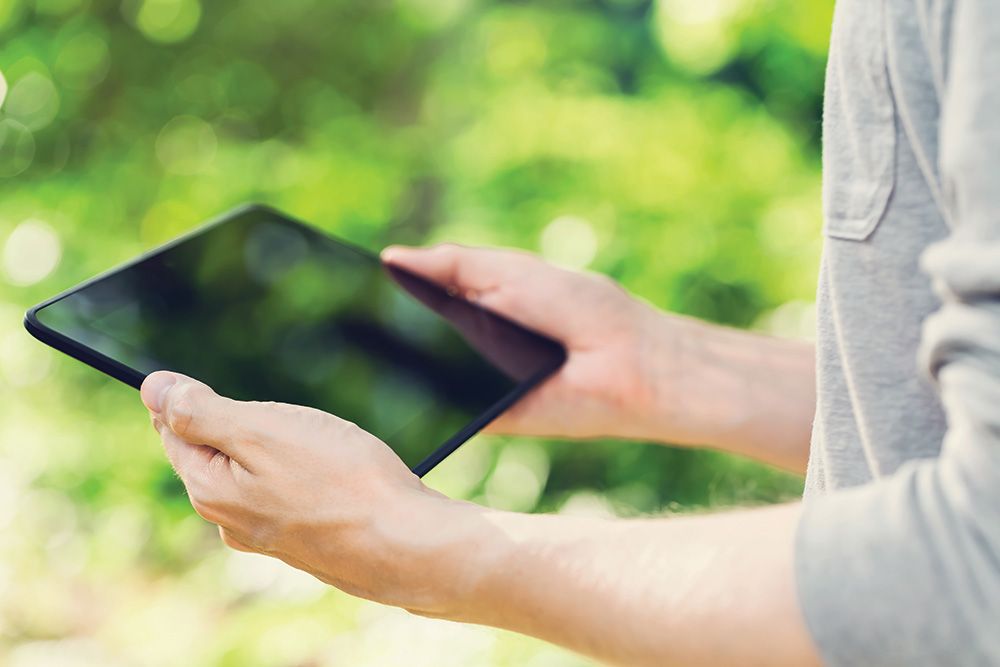 Published on: 11/6/2019
Updated on: 3/9/2023
---
The evolution of commercial LED lighting and Cree Lighting's industry-leading SmartCast® Technology paved a smooth path for the widespread adoption of interior lighting control solutions. Customers first took advantage of the ability of the intelligent controls to deliver deeper energy savings and easier code compliance. Then, they began pursuing the eye-opening potentials for data analytics, business value and human-centric lighting.
But the moment you moved outdoors, that straightforward path disappeared: applying smart controls to commercial outdoor lighting has been more like blazing a trail through jungle overgrowth.
The Benefits of Outdoor Lighting Controls
Historically there's been no good way to control traditional outdoor lighting technologies such as high-pressure sodium and metal halide. Even dimming these lamp types can be difficult, expensive and inefficient, and the repeated on-off cycles of occupancy sensing either shorten lamp life or simply aren't practical. Wireless controls are challenged by structure obstructions and long linear distances. Hardwired controls are prohibitively expensive and face serious headaches such as extreme mounting heights and long wire runs. All of which made any control scheme a laborious, time consuming and costly undertaking. 
The long life and instantaneous response of LED lighting solved the problem of short-lived lamps and impractical strike times. But there was still a major obstacle to adding networked controls to connect outdoor lighting. Actually, there were a lot of obstacles: trees, pylons, concrete pillars and buttresses, hills, low spots and whatever else might block a line-of-sight wireless signal. Large parking lots, outdoor showrooms and external venues often sprawl across many acres, so networking strategies must contend all those obstructions and more.
A Smart Solution for Outdoor Lighting Controls
Here's the good news: while Cree Lighting was developing SmartCast® Technology to provide open, secure and intuitive intelligent lighting controls for indoor environments, a company called Synapse® Wireless, Inc. was tackling the outdoor challenges with a robust, intuitive solution called SimplySNAP. With intelligent controls onboard, Cree Lighting outdoor luminaires can provide a solution for virtually any outdoor sales venue, campus environment or parking structure.
Intelligently enabled Cree Lighting LED luminaires employ a wireless arrangement known as a mesh network. A mesh topology means that each luminaire is wirelessly linked to as many of its neighbors as possible to create multiple paths for relaying communications to and from the controller. When the line of site between the luminaire and controller is blocked or spans too great a distance for the signal to reach, the intelligent network relays the signal, handing it off across a series of sensors to make an end run around obstacles.
If you're thinking, "This is exactly what we need in our parking structures," you're in good company. That's why Cree Lighting has integrated the SimplySNAP solution with our award-winning IG Series parking structure luminaire. Using WaveMax® Technology allows the IG Series to deliver remarkably uniform, low-glare illumination with exceptional energy efficiency and fast payback. Specify a wireless controller option and you're well on the way to an intelligent parking structure that can direct drivers to the location of open parking spaces, signal maintenance personnel if problems arise, and wring every last penny of energy savings through dimming, daylight harvesting and occupancy strategies.
So, you weren't thinking parking structures, but auto dealerships? We're right there with you.  Cree Lighting's OSQ Series is already the luminaire of choice for area and flood lighting among auto dealerships to create highly attractive outdoor retail environments. One OSQ™ High Output Area/Flood luminaire can replace multiple metal halide (MH) 1000W fixtures for more than 80 percent energy savings. The OSQ Series employs TrueWhite® Technology to render true-to-life colors (CRI >90) and optical distributions optimized for automotive frontlines and large parking lots. 
Adding intelligent wireless control to your OSQ luminaires can turn outdoor automotive lots into active sales zones, with innovative and cost-effective ways to save energy, spotlight your million-dollar inventories, and ensure your facilities are both secure and inviting.  There are multiple options to control light levels, set event triggers via programmable schedules, or to use motion and ambient light sensors for both individual luminaires and designated areas. Strategically placed occupancy sensors can instruct non-sensor luminaires how to respond to a given detected event – creating lighting zones perfect for improving safety and creating highly efficient and supremely useable space.
Best of all, the flexible design, solid engineering and intuitive simplicity of our intelligent lighting solution promises a better lighting experience. Cree Lighting luminaires enabled with SimplySNAP offers stand-alone functionality out of the box: no Internet connection, costly integration, third-party hardware or software are required. A secure, 2.4 GHz wireless mesh network connects up to 1,000 luminaires to an on-site controller up to a mile away. This means giving facilities the option to configure and operate their outdoor lighting networks without involving or impacting the facility's IT network. 
Of course, if you want to integrate your lighting control network with your enterprise network, options abound. The intelligent lighting network can be managed locally via LAN or via the WPA2-PSK-secured Wi-Fi interface. An open ReST API interface and BACnet support enables integration with third-party platforms and ecosystems to provide extensible control and management of a facility's lighting systems.
What Outdoor Lighting Control Systems are the Best?
A little research will tell you there are plenty of mesh network control schemes on the market — so why not buy controls separately and have a third party install them? That's always an option - but it's risky, if not scary. Many field installers will pair a wireless mesh network to a manufacturer's fixtures without prior testing for interoperability between drivers and components or to verify robust wireless performance. None of the results are good — higher installation costs, higher risks of incompatibility, voided factory warranties and loss of UL listings, for starters, which can have serious implications for safety, liability and insurance coverage.
By contrast, Cree Lighting irons out integration details in R&D, not at the customer site. Cree Lighting solutions featuring Synapse® SimplySNAP have been extensively tested for interoperability and performance. As a result, customers have the confidence of a thoroughly validated, single-source solution that allows end users to commission, maintain and customize the system themselves. 
SimplySNAP extends the Cree Lighting ethos of "It just works" to outdoor area lighting installations and parking garages. There's no longer any reason why outdoor lighting control solutions can't provide maximum energy savings, responsive illumination and a better user experience.