How Color is Revolutionizing the Lighting Experience
Creating new possibilities for customized environments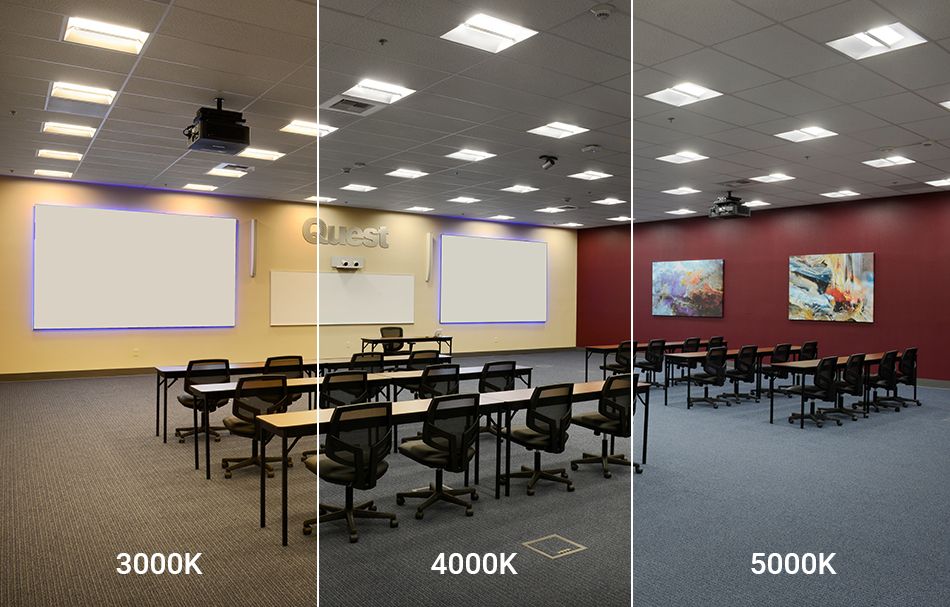 Published on: 11/1/2018
---
Facility professionals continue to look for cost effective, easy-to-implement technology to increase the operational efficiency and sustainability of their buildings. This is especially true as increasingly stringent building codes, such as California Title 24 2016 and ASHRAE 90.1-2013, require the use of controls. 
One of the most recent shifts in facility design and management has been a renewed focus on creating the best overall occupant experience. LED lighting has always provided solutions for energy and maintenance efficiency, but the latest innovations enable improved experiences beyond the potential of outdated fluorescent lighting.
At the forefront of this shift is color.
LED Can Create Productive Environments
Studies have shown that lighting can have a direct effect on an occupant's mood, productivity and even their decision-making skills. Enhancing light quality with high-performance, high-CRI LED technology can translate into things like better patient care, productive working environments, and improvement in a retailer's ability to sell product.
Leveraging Color Temperature
The invention of warm white LEDs was one of the lighting industry's most significant breakthroughs in the last decade. However, not everyone prefers warm color temperatures. Cooler white lighting is preferred in many cultures and ideal for certain areas or specific tasks.
When installing traditional fixtures, only one color temperature is typically available for purchase (warm, cool, or in between), and occupants who are actually using the light don't have a choice. Unlike traditional light technology, LED has the flexibility to be controlled from a source point. New system advancements enable multiple color temperature options through a single luminaire – creating new possibilities for customized environments.
Controlling Your Surroundings
Recent strides in intelligent lighting give users the ability to control occupants' environment and mood. For example, some LED luminaires have the ability to choose between 3000K and 5000K color temperatures in 500K increments, enabling only one troffer type to be needed in any space regardless of lighting color preference. The result is simplified specification, ordering and installation with a lighting control system that reduces energy consumption by more than 70 percent. This allows building operators to easily realize the full promise of LED lighting controls at no additional cost.
Imagine an entire floor of an office building with each occupant able to fine-tune the color of their office to their own preference. Not only does this create more pleasant work environments, but also empowers employees who have flexibility and control of their workspace.
As building owners and operators increasingly look to LED as their first choice for lighting applications, the technology's capabilities continue to expand beyond energy and maintenance savings and quick payback. The ability to control and improve the building environment is now also available at the push of a button.
Tips for Your Facility Applications
Once you've made the decision to upgrade to LED, here are some factors to consider.
Choosing your lighting control system — Quality lighting control systems can easily integrate into existing building management systems. Consult your lighting control distributor to ensure feasibility before installation.
Choosing color during installation — Color temperature preference differs by person. Work with your lighting manufacturer to test color temperatures for multiple locations and understand the simple ways to adjust color temperature utilizing your facility's lighting controls.
How to gauge occupant needs — Understanding the space and how occupants are interacting with it can help address concerns regarding color temperature. Surveying occupant feelings about the lighting in their workspaces can be helpful in determining if there are any needed adjustments. Empower occupants by giving them the ability to customize their own environment.
Ready to Give Smart Lighting a Try? Click here to learn more about the Cree Smartcast Intelligence Platform™ with Adjustable Color Temperature Dimming.