How Will IIJA Accelerate Lighting Trends?
Lighting will play a part in virtually every type of project called for by the Infrastructure Investment and Jobs Act.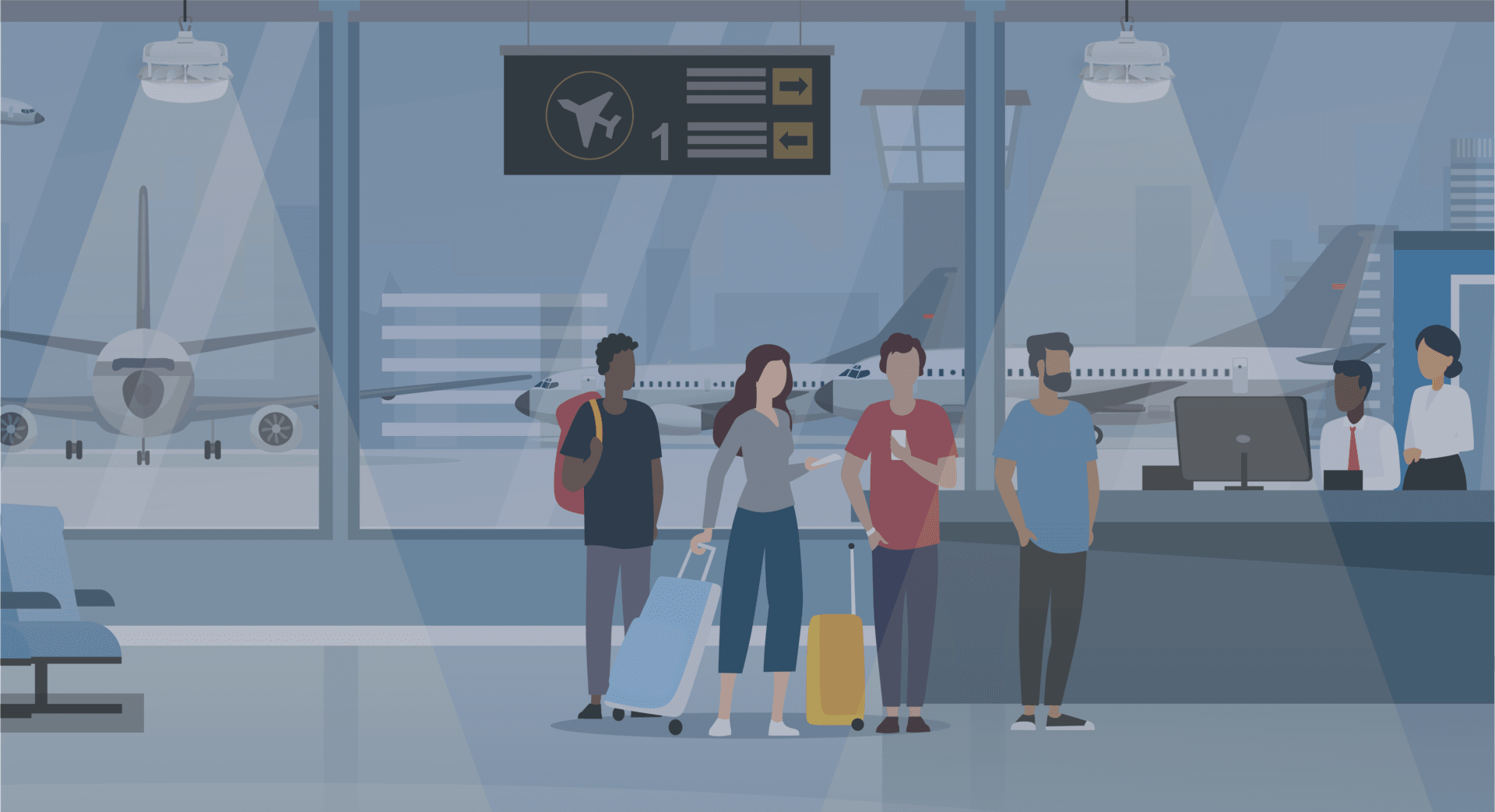 Published on: 3/30/2022
---
The $1.2 trillion dollar Infrastructure Investment and Jobs Act (IIJA) signed into law in late 2021 provides $550 billion in new spending for projects over five years, from Fiscal Year (FY) 2022 through FY 2026 – and lighting plays a part in virtually every type of IIJA project.
The IIJA is especially good news for Cree Lighting customers: Cree Lighting is a GSA-approved vendor headquartered in Racine, Wisconsin, and the majority of our products, especially outdoor and roadway products, meet the requirements of the Buy American Act.
As part of the Infrastructure Investment and Jobs Act (IIJA) signed, the U.S. pledged more than half a trillion dollars in energy and electrification projects. Taken together, these projects will help create the infrastructure for an electronic vehicle transportation system, strengthen the resilience of the national power grid, help provision a more efficient and expanded domestic manufacturing sector, expand broadband coverage and modernize buildings. A great many of these projects will utilize LED lighting for essential illumination; look for connected LED Lighting when additional data streams, control and communication are needed.
The National Electrical Manufacturers Association (NEMA) was one of many industry associations and third parties that provided input to the legislation. They've provided a general breakout of the funding and say they are setting up an IIJA funding portal to make members aware of the various funding opportunities and requirements within industries and sectors. We'll learn more details on expenditures in the coming months as various state and federal agencies begin designating funds to various projects, but the general allocation is as follows.
The $550 billion in new investments includes:
Transportation: $284 billion (U.S. Department of Transportation)
Water: $55 billion (U.S. Environmental Protection Agency)
Broadband: $65 billion (U.S. Department of Commerce)
Energy and power: $73 billion (U.S. Department of Energy)
Environmental remediation: $21 billion (U.S. Environmental Protection Agency)
Western water infrastructure: $8.3 billion (U.S. Department of the Interior; U.S. Department of Agriculture)
Resiliency: $46 billion (U.S. Department of Homeland Security)
The Biggest Winner: The Transportation Sector
Of the new investments, $284 billion will go toward all modes of transportation, with the remaining $266 billion directed to other physical infrastructure sectors. The transportation spending will go toward a multitude of projects requiring illumination, including ports and waterways, road safety projects, airports, public transportation and electric vehicle charging stations.
The largest single amount – $110 billion – is designated for roads and bridges. According to a White House press release, that's the single largest investment in repairing and reconstructing U.S. bridges since the construction of the interstate highway system in 1956. The White House estimates 173,000 miles of U.S. roads and 45,000 bridges are in major need of maintenance. The IIJA intends to rebuild thousands of bridges and to repair or upgrade tens of thousands of miles of roads and highways.
Roads and bridges: $110 billion
Transit: $39 billion
Rail: $66 billion
Safety: $11 billion
Airports: $25 billion
Ports and waterways: $17 billion
Electric vehicle chargers: $7.5 billion
Electric buses: $7.5 billion
Reconnecting communities: $1 billion.
And a Quarter Trillion More…
The $266 billion not going to transportation will go to a variety of other sectors for projects to protect and improve access to clean water, bring broadband internet to rural areas, harden and expand the nation's electrical grid, provide environmental cleanup, and boost the resiliency of the nation's essential networks, utilities, supply chains and vital services. While lighting isn't a designated category for IIJA expenditures, almost every human activity requires artificial lighting, and we expect smart and connected LED lighting networks will play a big part in many of these projects.
NEMA points out that the IIJA can be expected to accelerate existing trends to more efficient, low-energy LED lighting. In addition to meeting Buy American and DLC qualifications, luminaires used in projects receiving IIJA funding will likely need to meet various conservation, health and environmental mandates. That means the legislation may also accelerate the adoption of wildlife-friendly, dark-skies compliant and circadian-friendly luminaires.
The number of Cree Lighting solutions that meet all of these criteria is already substantial and continually expanding. All in all, the IIJA will offer many exciting opportunities for specifying Cree Lighting's smart, efficient and progressive next-gen LEDs in myriad projects across the nation. Stay tuned for updates!
NEMA's Breakdown by Sector