Three Easy Steps to an LED Troffer Upgrade
With LED retrofit solutions, not all options are created equal.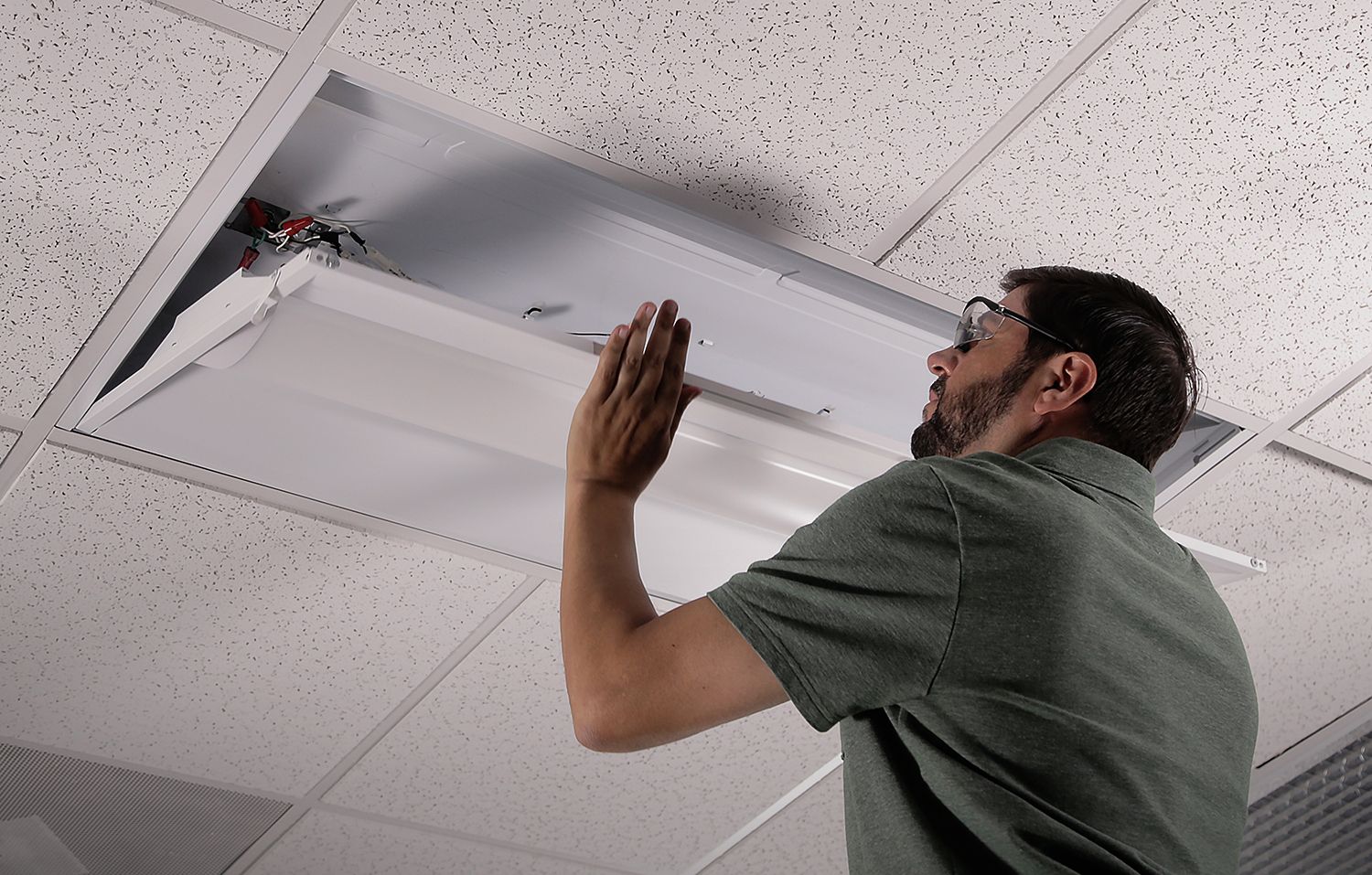 Published on: 10/27/2020
---
In the current climate, facility managers in every industry, including healthcare and education, are facing unexpected challenges and reassessing their project plans as a result. Whether facilities are switching to LED for its ultra-efficiency, superior light quality or controllability, it's important to select a solution that provides most cost-effective and less disruptive solutions while still achieving all the benefits of LED lighting, and now intelligent control.
The days when upgrading flickering fluorescent troffers to super-efficient LEDs was scary expensive are long gone – and those harsh and buzzy T8s can be too. LED retrofit options for fluorescent troffers now offer up to 80% energy savings, a broad selection of lumen and CCT options, improved light quality and best of all, lower prices. Add to that a myriad of intelligent lighting control options and there's never been a better time to take the retrofit leap, but do your homework – not all products are created equal.
Step One: Make the Case
Compared to fluorescent fixtures, virtually any LED option will offer much greater efficiency, longer lifespans, lower operating costs and better light quality. But you've got some choices to make, and your goal for the upgrade will determine the best solution. Do you want to improve the look and feel of your space? Maximize your energy savings and payback? Completely conceal those outdated fluorescent troffers? Or do you simply want the basic benefits of LED lighting for the least amount of money upfront? And what about dimming – is it a must-have? Making a list of your target goals will help keep you in scope and on budget.
Step Two: Choose Your Upgrade Type
Use the following table to weigh the pros and cons of each choice against your goals and budget for the upgrade. Quick and simple.
Step Three: Get It Done
First, remove those old fluorescent tubes. Handle them with care and recycle them as required by law. (It's the last time you'll have that chore.) Install your selected hardware. Careful with that ladder – it's easy to get carried away by all that wonderful new lighting. Flip the switch. Nod approvingly at the improved light. And if you happen to be looking at a ceiling boasting a set of awesome ZR-RK Series Retrofit troffers, congratulate yourself on your extraordinary perspicacity and good taste. Then bask in the glory. And the better light.
NEED A HAND-OUT TO SHARE? Download this flyer which includes the quick compare table above.