Webinar: Intelligent Lighting in Schools
How modern lighting systems are transforming education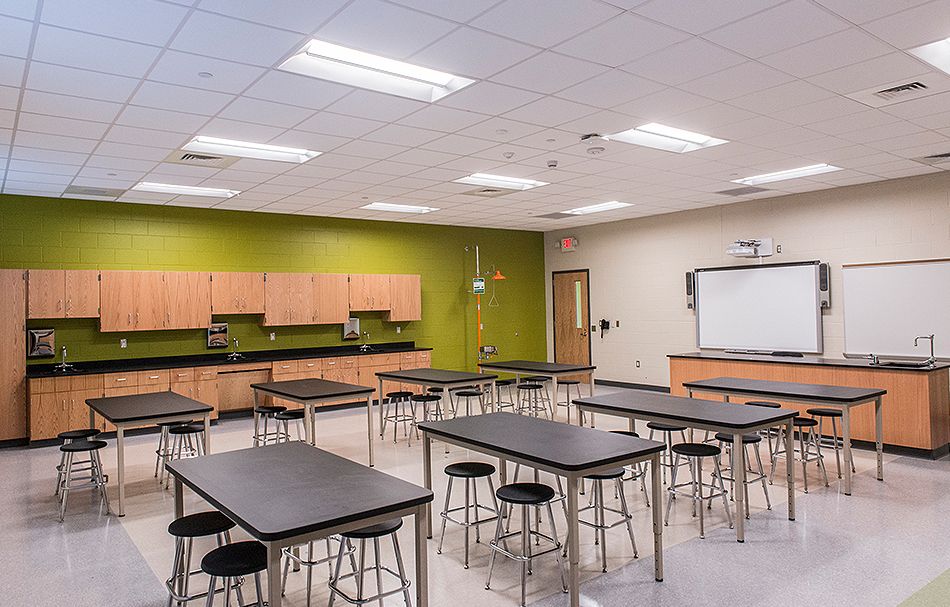 Published on: 3/14/2019
---
There are many insights facilities managers at schools and campuses can glean from connected building systems – everything from improving school safety and security, positively impacting student performance, supporting cross-system integrations, and driving deeper savings than ever before.
In this webinar, Kris Evans, Market Development Manager for Cree Lighting's Intelligent Lighting team discusses how today's cutting-edge intelligent lighting and IoT platforms are leveraging simplicity to make these powerful and desirable outcomes much more feasible.
The Key Learning Objectives covered in this webinar include:
1. Basics of intelligent lighting systems
2. Enhanced benefits for lighting control
3. Unique outcomes for schools
4. Investing in intelligent lighting assets
Watch the full webinar here (total run time: 30 minutes):
No time to watch? No sweat! Here's some key points that Kris makes about current trends in education and how intelligent lighting can be implemented to help improve school environments:
Top Five Trends in Education Facilities Management
1. Smarter use of space planning, optimization
2. Maintenance burden growing, labor pool shrinking
3. Improve school safety, security, emergency systems
4. Drive efficiencies with technology, data
5. Improve learning environments, success of students
Basics of Intelligent Lighting
DYK? Intelligent Lighting is the nervous system of the smart building.
1. LED lighting + Sensors + Networking + Software
2. Designed for enterprise-grade applications
3. Simplified systems manageable by non-technical personnel
4. Open and expandable ecosystems to enable the future
5. "Bank-level" encryption and cybersecurity
6. Easy to scale with "future-ready" hardware
7. Elevated, distributed, and powered everywhere… inside and out
Enhanced Benefits for Lighting and Controls
1. Fixture sensors can produce space-use intel
2. Reduce lighting maintenance by nearly 100%
3. Maximize lighting energy savings
4. Enable cross-system (i.e., HVAC) savings via building management systems (BMS)
5. Drive cost savings in safety, scheduling, operations & maintenance
6. Introduce more "natural" lighting
Improving Education with Lighting
Enhanced Student Learning
DYK? It's scientifically proven that natural light improves health, mood and productivity.
1. Natural sunlight helps to drive our circadian rhythm (CR)
2. Artificial lighting impacts CR, for better and for worse
3. Healthy CR = better wellness, sleep, productivity
4. Intelligent lighting helps us better simulate natural light and control the characteristics within light that affect circadian rhythm
Enhanced Emergency Protocols
DYK? You can enable dynamic lighting control and sensor data analysis that can assist during emergency and security protocols.
1. Subtly "strobe" lights in sequence along EXIT routes
2. Flash lights to visually signal fire alarms or other emergencies
3. Change light color to indicate safe or dangerous areas
4. Monitor off-hour activity and alert security staff
5. Know which areas are detecting occupancy during emergencies
Conclusion: The Smart Investment
Nine big ways that intelligent lighting outsmarts dumb lighting:
1. Competitive or reduced *installed* cost (product + labor)
2. Drastically reduced operating and maintenance cost
3. Improved electric utility incentives (more rebate dollars)
4. Longer systems life and warranty (up to 10 years or more)
5. Bigger savings with faster paybacks add up to more over longer lifetimes
6. Get more intelligence about your building and how it's used to drive better financial decisions
7. Future-ready technology investment (resist obsolescence!)
8. Enhance wellness, safety, security for students, teachers, even you!
9. Meet code/energy savings and/or safety goals easier and faster
Ready to Give Smart Lighting a Try? Click here to learn more about the Cree Smartcast Intelligence Platform™ with Dynamic Lighting and Data Analytics capabilities.