The Best Smart Home Hubs to Use with Cree Lighting Connected Bulbs
Take control of your smart lighting with any ZigBee-based home automation system.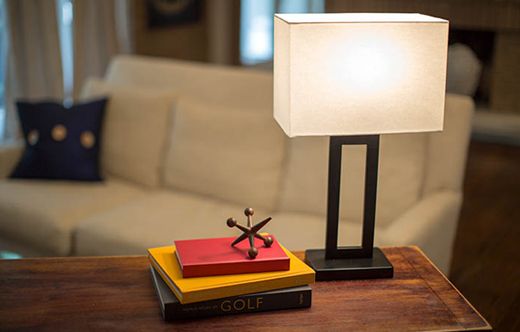 Published on: 5/18/2020
Updated on: 12/5/2022
---
What are Connected Smart Bulbs?
Thousands of homes throughout the nation use our Cree Lighting Connected smart bulbs. The Connected LED bulb – available in soft white and daylight – looks and lights even more like a smart light bulb and can be controlled from anywhere. Using a compatible smart hub and applicable mobile app, you can easily dim or brighten to the perfect setting, schedule lights to come on automatically at the start of the day, or turn on lights for added security when you are away from home, all from the palm of your hand.
The Wink Hub has been a preferred smart home automation option by many of our customers – and it's a great choice to easily control all smart product interactions. However, Wink recently changed its policies and is requiring users to now subscribe to its service for a monthly fee.
Best Smart Hubs
We've received calls from many of you looking for suggestions on other smart hubs without a subscription fee to use with your Cree Lighting Connected bulbs. Our Connected bulb is a ZigBee-based bulb – meaning that it connects with several other home automation systems that are also ZigBee-based or have a built-in ZigBee hub, such as Amazon Echo Plus, SmartThings and WeMo Link, to name a few.
If you're looking to switch it up, our recommended (hint: easiest) path is to go with the Amazon Echo Plus. Just follow these simple instructions to be up and running again in no time.
Alternatively, you may choose to use SmartThings or WeMo Link. You can find instructions in this installation guide on pages 5 and 7, respectively.
If you still have questions about choosing a home automation hub or installing your Cree Connected bulbs, contact our customer service team anytime.