Which LED Light Bulb is Right for Your Home?
Our Bulbfinder helps you decide which of our better, brighter bulbs are best for your living space.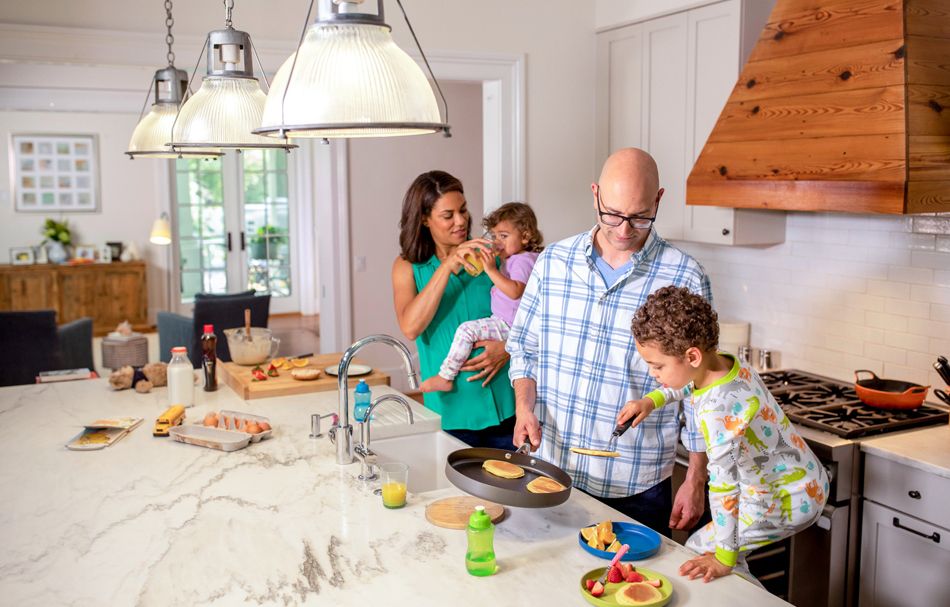 Published on: 4/30/2020
---
Over the last few years, we've heard consumers ask for one thing: brighter bulbs.
Brighter lights help solve some significant challenges consumers see in their spaces. Sometime around the turn of the 20th century (between 1995-2004), nine feet replaced eight feet ceilings as the standard ceiling height in houses. That means the lights previously on the market aren't providing enough directional light to fill a room, so people needed to find other ways to brighten their spaces. The other reason we need more light has to do with our vision. As we age, we need higher quality and more intense light due to physical changes that occur in the eye that reduce vision. Because of this, people in their 60s need three times more ambient light for comfortable reading than those in their 20s.
While LED bulbs have become more popular in consumers' homes because of their long life and energy efficiency (LED bulbs today use 90 percent less energy and last up to 25 times longer than inefficient bulbs), there is still a gap in LED products to replace high wattage, high brightness incandescent bulbs that do put out a lot of light. That's why we just released three new products and improvements to four of our existing products to provide consumers with more options to meet their lighting and energy efficiency needs.
Despite the popularity of LED bulbs in homes, choosing an LED bulb can be confusing for first-time buyers – and sometimes even experienced buyers. Questions like "How many lumens do I need?" and "What's the right color temperature?" can be hard to answer if you don't know what you're talking about.  Here's what you need to know:
1. Watts vs. Lumens. With incandescent bulbs, consumers would look for a bulb with a certain wattage based on how bright they wanted the lightbulb to be. LED bulbs measure brightness using lumens. The table below provides a basic equivalency between the two.
| | |
| --- | --- |
| LED Bulbs | Incandescent Bulbs |
| 1,600 Lumens | 100 Watts |
| 1,100 Lumens | 75 Watts |
| 800 Lumens | 60 Watts |
| 450 Lumens | 40 Watts |
2. Warm or cool? The light appearance of an LED bulb is also known as the color temperature and is measured using a temperature scale between 2,700 and 6,500 Kelvin. The lower the Kelvin number the warmer or more yellowish the light. The higher the Kelvin number the cooler or whiter the light.
Could still use some more help? That's why we created the Cree Lighting Bulbfinder. The Bulbfinder makes it easy to find the right Cree Lighting bulb to replace your inefficient incandescent or halogen bulbs – or simply find one of our brightest bulbs on the market to help solve any of the challenges you have in your home.